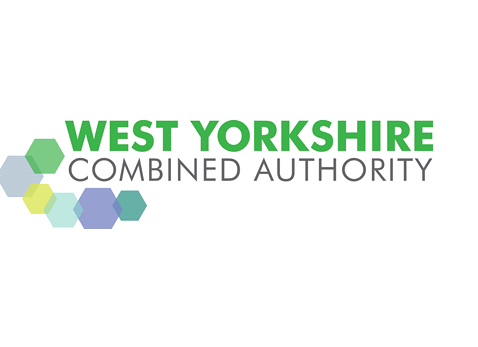 Issued by West Yorkshire Combined Authority
Total of 184 services changing over weekend of Saturday 18 &
Sunday 19 February.
Most changes minor.
New timetables required for almost 8,000 bus stops.
Details available now on www.wymetro.com 

(external link)

 
West Yorkshire bus operators are making changes to a significant number of services over the weekend of Saturday 18 and Sunday 19 February in one of the largest service changes to ever take place.
Most of these changes are minor timing alterations to improve punctuality and journey times although some services will be altered.
With over 180 – more than a third – of the county's bus services changing, West Yorkshire Combined Authority is encouraging passengers to visit its Metro travel information website at www.wymetro.com(external link) to see if their service is affected.
West Yorkshire Combined Authority has produced a summary advising passengers of the services affected which has been available on its Metro travel information website at www.wymetro.com/changes(external link) since late January.
The Combined Authority has also updated the online timetables for all the affected services on its Metro website. People simply need to go to the site's bus timetables search, enter their service number and then go to the 'Upcoming' tab. This takes them, to the new timetable.
The new timetables will also be live on the yournextbus service, which provides live, real-time departure details for all bus stops and services in West Yorkshire. The service, which also covers South Yorkshire, North Yorkshire and York, provides scheduled timetable information if real-time information is unavailable.
And, passengers can use their smartphones to scan the QR Codes and NFC Chips at all of the county's 14,500 bus stops, which takes them directly to the real-time information for that stop. Located at the bottom left of timetable displays, QR Codes and NFC Chips are now being used 10,000 times every week.
West Yorkshire Combined Authority's Head of Customer Services Diane Groom said:
"With a network of around 500 services, calling at 14,000 stops and passengers making almost 180 million journeys each year, it is necessary for the bus companies to alter timetables to reflect customer demand. Working closely with bus companies we are concentrating the changes at set times of the year, like the UK rail network. This enables us to take every step available to help passengers adjust to their new bus timetables.

"February's change is a big one but all the new information is now available on the Metro travel information website and will be updated on yournextbus and online Journey Planners when they go live. We advise bus passengers to visit the site to see if their service is affected.

"While most of the 184 changes taking place are minor, we still have to update timetable displays at 8,300 of West Yorkshire's 14,000 bus stops. It will take over 460 hours to print a unique display for each affected stop and of printing time alone and our shelter team will cover more than 4,600 miles to install displays at each of the 8,300 stops.

"Because of the limited time we have to do all of this work there may be a few stops still needing to be updated after change weekend, which is why we have made sure that all the new information people need is easily available online and via smartphone."
Among the more significant changes is the extension of service 12 providing better links between Leeds city centre, Middleton and the White Rose Centre. And, passengers in the Pudsey area will also see some improvements to services 4 and 4G, which have resulted from recent public meetings about services in the area. A new 350 service, between Holmfirth, Denby Dale and Penistone will run on Thursdays and Saturdays.