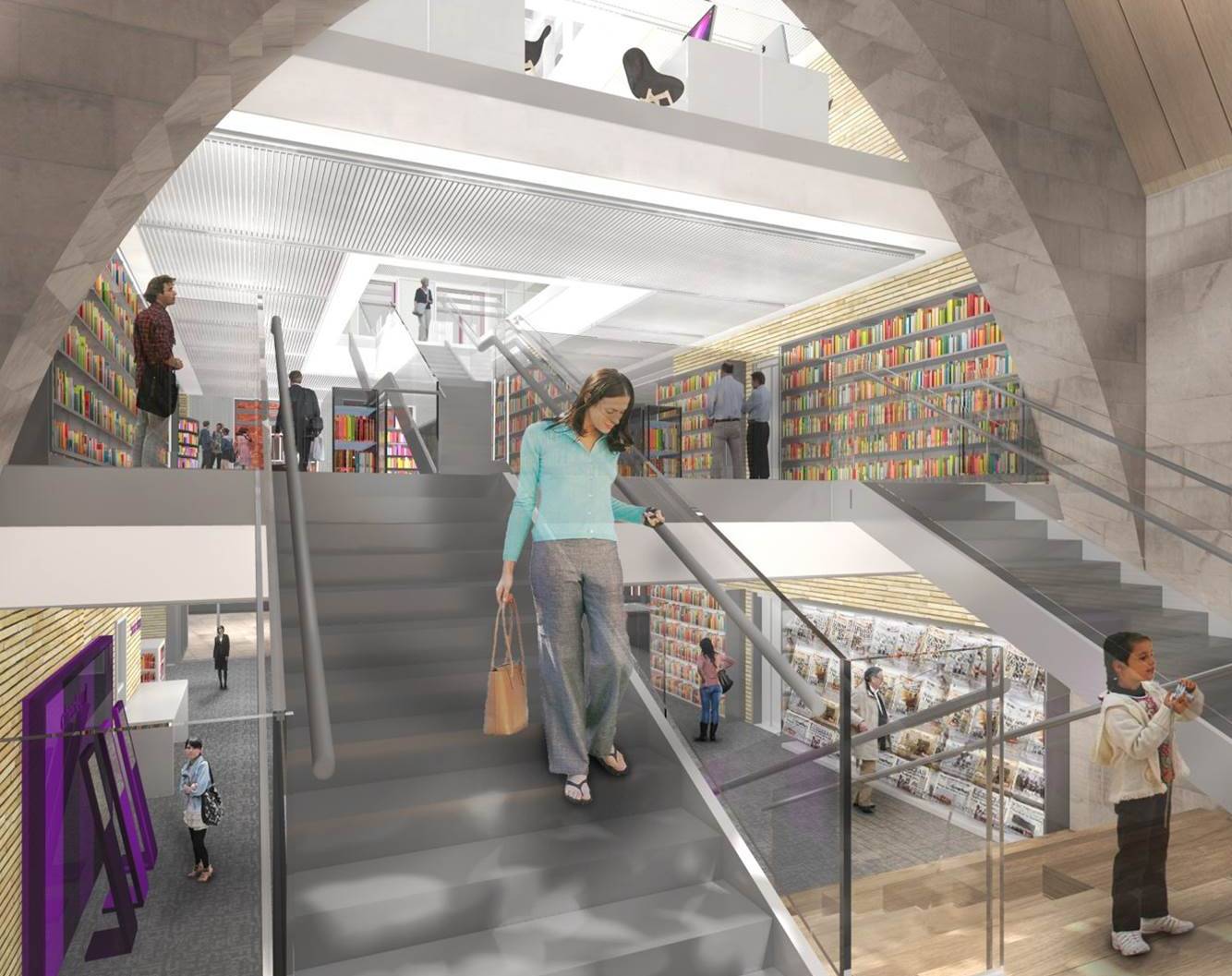 More than 2,500 people visited the new Central Library and Archives and Halifax Visitor Information Centre on their official opening day on Saturday 9 September.
Fun family activities took place throughout the day, from poetry and music to ukulele sessions and a Branwell Brontë tribute.
Leading architectural historian, writer and TV broadcaster, Dr Jonathan Foyle officially opened the impressive building in the presence of the Mayor of Calderdale, Cllr Ferman Ali.
Dr Foyle talked about the importance of libraries and commended the Council for its investment in what he described as an "astonishing project".
Take a look at the Council's short video(external link) of the official opening.
Cllr Tim Swift, Calderdale Council's Leader, said:
"Last Saturday we were incredibly proud to officially open our new library. It was good to see so many people of all ages using the fantastic facilities, which will be enjoyed for generations to come. The library is the latest in a series of developments which are putting Halifax and Calderdale on the map."
The new building is already proving popular – in its first week of being open to the public, more than 4000 books and other items were borrowed from the library, and over 1000 people used the visitor centre. On the official opening day, the value of tourism product sales at the visitor centre was around 10 times higher than average.
A time capsule has been buried underneath the building's lobby for the benefit of future generations. Pupils from Shade Primary School in Todmorden have contributed items including artwork of local architecture, photos, newspaper articles and reviews of books from the Calderdale Book of the Year Awards 2017. The Mayor of Calderdale, Cllr Ferman Ali, joined the children in burying the time capsule on Wednesday 13 September.
There are lots of exciting events coming up at the Central Library and Archives – pick up the autumn programme booklet in the library to find out more about the author talks, workshops and live performances. You can also visit the Library events and groups page on the Council's website for information about events across Calderdale's libraries.
The new Central Library and Archives has been wholly funded by Calderdale Council. To find out more about the new facility visit the New Central Library and Archives page on the Council's website and follow Calderdale Libraries on Twitter @CMBClibraries.
Head to www.visitcalderdale.com(external link) for more information about Halifax Visitor Information Centre and the other centres in Calderdale.