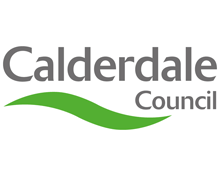 Calderdale Council is a "national leader in flood management" and has a "strong track record of leading and delivering on a number of key transport issues at the national and regional level".
That was just some of the feedback given by a team of experts from the Local Government Association (LGA) when they carried out a three-day 'peer review' of the Council's Highways Service in September 2019.
The Highways Service covers a range of activities across Calderdale, including parking, road maintenance, street lighting, winter gritting, road safety and schemes to keep Calderdale safe and moving on the roads. It makes a major contribution to the borough's economy, health and environment, and to the Vision2024 for Calderdale.
The independent review looked at the service's strategic focus and priority setting; data and performance; customer service and responsiveness; and use of resources.
The findings report will be discussed at the Council's next Cabinet meeting on Monday 13 January 2020.
Highly commended areas include:
Delivering major highways projects and securing significant external funding, thanks to an impressive ambition, a strategic approach and a focus on partnership working. The ground-breaking project to improve the A629 is a key example, which is already bringing multiple benefits to Calderdale.
Flood management. Following the major floods of 2012 and 2015, there are opportunities to build on the Council's strengths in working with the local community to enhance resilience. For example, the Highways Service is looking into the use of 'snow wardens' to help inform and protect local people during snowy and icy weather.
The positive approach to tackling air pollution and climate change. Highways initiatives such as encouraging walking and cycling, and the new AppyParking app to find parking spaces quickly, contribute to addressing the climate emergency and the Vision2024 for Calderdale.
Recommendations for improvement include:
Ensuring that day-to-day, frontline services continue to be delivered well alongside major, strategic schemes. Work has already started to adopt new white lining technology, and work on a new parking policy will start next year.
Embedding a customer focus in all activities and improving responsiveness to residents and Councillors, using digital technology to manage enquiries and understand trends. The new customer services strategy for 2020 is an opportunity to put the customer at the heart of the Highways Service. Increased use of handheld devices, for example, would allow inspectors to provide immediate, automated responses on site.
Working more closely with partner organisations and local businesses to recruit and retain more apprentices, graduates and technical experts, to help nurture talent in Calderdale.
The Council has an action plan to address these recommendations, which will be discussed by Cabinet.
Cllr Jane Scullion, Calderdale Council's Cabinet Member for Regeneration and Resources, said:
"We welcome the findings of the peer review. It has given us the opportunity to reflect on our progress and to plan for future improvements. We are always looking for ways to be more enterprising, to ensure the best and most efficient services possible for local people, so we're keen to take the LGA's recommendations forward."
Cllr Susan Press, Cabinet Member for Public Services and Communities, added:
"We're really proud of our Highways Service for continuing to deliver good services in the context of significant budget challenges and severe events such as flooding. The many strengths highlighted by the peer review show our great resilience and ambition. But we are not complacent and look forward to taking the new ideas on board."
In the year 2024 Calderdale will celebrate its 50th birthday. Where do we want to be by 2024? Join the conversation by following #VisionCdale2024 on social media and visit www.calderdale.gov.uk/vision
The findings of the peer review will be discussed at Calderdale Council's Cabinet meeting on Monday 13 January, which starts at 6pm at Halifax Town Hall.