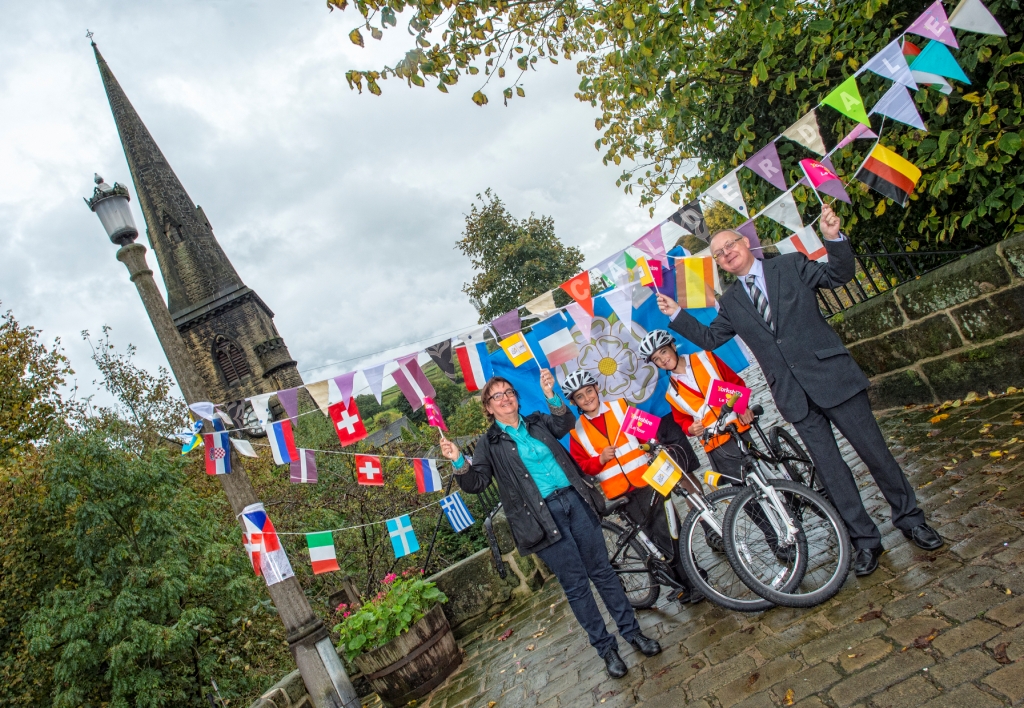 Calderdale residents have one last chance to sign up to volunteer at the Tour de France when it comes to England next July, as part of the first ever Tour Maker programme. 
The deadline is Tuesday 31 December 2013. Up to 10,000 volunteering roles are up for grabs during the three days the race is in England. The roles include everything from welcoming visitors at major transport hubs, to supporting National Park rangers and stewards. 
So far, over 540 residents have registered in Calderdale, making our area one of the top 10 local authorities for volunteer registrations.
 Calderdale Council's Leader, Cllr Tim Swift, said: 
"This is a fantastic opportunity for local people to get involved in the Tour de France. It's a chance to showcase our wonderful community spirit internationally, and it's great to see that so many residents have already offered to volunteer their time and expertise."
 Anyone interested in volunteering for any of the three stages of the race while it is in England can register at www.letouryorkshire.com/volunteer(external link) before 31 December. 
Chief Executive of Welcome to Yorkshire, Gary Verity, said: 
"Yorkshire will be at the centre of the global stage next summer as the world's largest annual sporting event starts in the county. Two to three million people are expected to line the routes of the three stages in England and the Tour Makers will play a hugely important role in welcoming the world to our proud county and giving them a memorable experience during their stay." 
The Grand Départ of the Tour de France takes place in Yorkshire on the weekend of 5 and 6 July. The second stage races through 22 miles of Calderdale on Sunday 6 July. More details about the Tour de France in Calderdale are available online at www.visitcalderdale.com(external link)