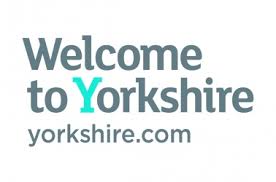 Welcome to Yorkshire has announced new dates for its popular Tour de Yorkshire roadshows which give local residents and businesses everything they need to know to make the most of this year's race. 
Welcome to Yorkshire will team up with local authorities to run the shows in towns and villages along the 2017 route and information will be shared on how to get involved, build excitement and maximise the benefits of global media coverage between 28-30 April. 
Details on road closures, the annual sportive and Welcome to Yorkshire's various cycling legacy projects will all be discussed, along with ways people can become an official Tour Maker or take part in the popular land art competition.  
Marketing, website and social media tips will also be provided, as well as ways businesses can embrace the huge influx of visitors that come to watch the action in person.  
Welcome to Yorkshire Chief Executive Sir Gary Verity said:
"The Tour de Yorkshire is now recognised as one of the best supported races in world and that's down to the great people of this county taking it to their hearts. 

"We run these roadshows to share information about how the race works and to encourage people to show off their community to a global TV audience of over 11 million people.   

"I'd encourage everyone who lives or works on the route to come along, ask questions and get inspired on how we can all make the 2017 Tour de Yorkshire the biggest and best one yet." 
 The 2017 Tour de Yorkshire roadshows are as follows: 
Tuesday 17 January: Scarborough – 2:30pm – 4:30pm
Wednesday 18 January: Ripon – 6pm – 8pm
Thursday 19 January: Harrogate – 6pm – 8pm
Monday 23 January: West Tanfield – 6pm – 8pm
Thursday 26 January: Halifax – 6:30pm – 8:30pm
Thursday 26 January: Tadcaster – 6:30pm – 8:30pm
Monday 30 January: Bridlington – 2:30pm – 4:30pm
Tuesday 31 January: Fox Valley, Sheffield – 10:30am – 12:30pm  
Monday 2 February: Bradford – 10:30am – 12:30pm
Tuesday 7 February: Penistone – 6pm – 8pm
Wednesday 8 February: Birstall – 6:30pm – 8pm
Wednesday 22 February: Pocklington – 3pm – 5pm
Thursday 23 February: Masham – 5pm – 7pm
Thursday 2 March: Burnsall – 6:30pm – 8:30pm  
More dates are being added all the time and full details on how to register can be found at http://letour.yorkshire.com/2017/roadshows(external link) 
Tour Makers are a passionate and reliable team of volunteers who represent the welcoming face of Yorkshire for spectators throughout the three days of action. Being a Tour Maker offers a fantastic opportunity to be part of the race and be Information on how to become one can be found at