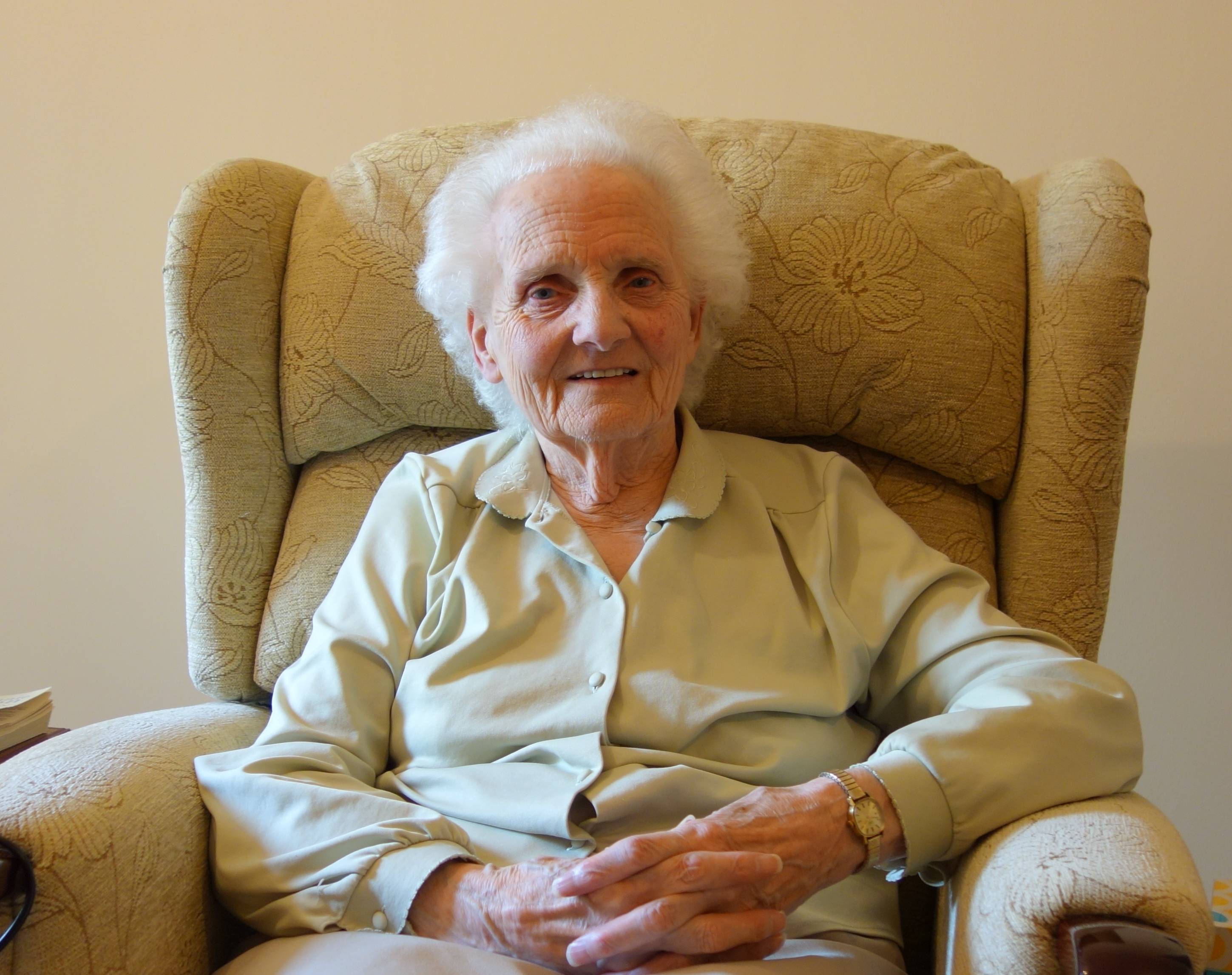 Calderdale Council is stepping up its work to help older people keep their independence and live in homes that best meet their needs.
The Council is investing £1 million as part of a drive for more 'extra care' housing in Calderdale, and is working with Pennine Housing 2000 and Abbeyfield, who own and run local extra care schemes, to raise awareness of this housing option in the community.
Extra care housing offers older people who are struggling to manage in their own home a chance to stay independent in a safe environment with care and support as needed. This can help avoid the need to move to a care home. With access to communal facilities such as bistros, lounges and sometimes hairdressers, shops and IT suites, people living in extra care apartments can continue to enjoy the social benefits of being part of a community.
There are currently four extra care housing schemes in Calderdale, supporting 160 people in Halifax, Hebden Bridge and Elland. Open days are held regularly to give older people and their families chance to find out how extra care housing could help them. Everyone is welcome to attend:
Mytholm Meadows, Hebden Bridge: The last Wednesday of the month, 2pm to 4pm. Call 01422 845698.
Willow Court, Elland: The last Thursday of the month, 2pm to 4pm. Call 01422 378790.
Clement Court, Halifax: The last Wednesday of the month, 2pm to 4pm. Call 01422 250400.
Ing Royde, Halifax: Please call 01422 362333 to arrange a visit.
Calderdale Council aims to have 510 extra care apartments in Calderdale by 2030 – over three times more than the current number. To support this, it is planning ascheme in North Halifax (open to all ages) and extra care housing for adults with dementia and learning disabilities. More schemes are in the pipeline over the next few years.
The Council's Cabinet Member for Corporate Asset and Facilities Management, Housing and Environment, Cllr Scott Benton, said:
"Extra care housing is one of the ways we are addressing Calderdale's ageing population. Our aim is to give people an alternative option to living in a care home, so that they can continue to live independently but still in the community, accessing the services they need. It also helps to free up homes for family use."
Cabinet Member for Adults, Health and Social Care, Cllr Ann McAllister, added:
"This is an important investment in our community. We are listening closely to what older people want – providing choice, independence and personalised service is crucial. Extra care housing allows people to be in control of their lifestyle, with additional support when they need it and plenty of chances to socialise. This can have positive impacts on their health and wellbeing."
For more information please visit Extra care housing.
Marie's story
Extra care housing has transformed Marie's life. The 84-year-old from Calderdale says it's the perfect place to live – her home for life.
Marie has lived at Ing Royde extra care facility in Halifax since April. Before that, she was living alone in a house that couldn't be adapted to meet her needs, so she was living and sleeping in her lounge. She had a number of falls and had to be admitted to hospital.
"I was worried about going back home. I didn't know how I would manage. What if I fell again? My relatives were concerned too," says Marie.
Marie had support from her family, the Council and the hospital, and together they agreed it wouldn't be safe for her to return home, so she temporarily stayed in a care home. The Council's Home from Hospital Officer visited Marie and her family and guided them through the housing options. She went with Marie and her daughter to visit Ing Royde, run by Abbeyfield, and they loved it. They submitted an application and after an assessment Marie was offered an apartment. She says:
"A few months later and I couldn't be happier. At first I was like a fish out of water, but the friendliness and support of staff and other residents soon made me feel at home. I have made lots of friends and feel safe and happy.

"Everything I need is right here. I have kept my independence but I know the support is there if I need it. The staff are absolutely marvellous. I like to try to do things for myself, but if I fall or need help I just press a button and someone will come to my apartment really quickly.

"The social activities are one of the best things about living here. We have an afternoon tea club, film nights, quiz nights and I've been told the Christmas parties are always fun! I would definitely recommend extra care to other people, and I think it's a good thing to have more of this type of housing in Calderdale.

"I'm always smiling here. It's my home for life."