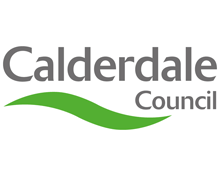 The final stage of work to improve the A6033 from Hebden Bridge to Oxenhope is now underway, with a completion date currently scheduled for the end of October.
The road, which is rated as one of the most dangerous in the UK, has been closed on weekdays since July to allow for the introduction of a series of road safety measures. Local access between Hebden Bridge and Pecket Well has been maintained and the road has been open at weekends.
Work has involved the widening of bends, the replacement of around 3000 metres of kerb and the resurfacing of the carriageway from Bedlam Bends over the Calderdale boundary into the Bradford district.
Initially it was hoped that traffic signals could be introduced after the first phase of works. However, after a review of the site, it was necessary for full weekday closures to continue to maintain the safety of the workforce.
Although this has meant that the road has remained fully closed, work is progressing well and by maintaining full weekday closures, it's been possible to complete the work more quickly. The completion date is now the end of October 2020 (weather permitting), ahead of the initial date of the end of November.
Cllr Jane Scullion, Calderdale Council's Cabinet Member for Regeneration and Strategy, said:
"We are aware of people's concerns about the improvement works on the A6033, and we really sorry for any inconvenience they are causing. However, the works are vital as this road is rated as one of the most dangerous in the UK, so we need to install important safety measures to reduce the risk of accidents.

"We have done everything possible to minimise disruption, and have worked with our contractor to review the current situation. The health and safety of our staff and the public are our priority, and we have agreed that works will continue using a full weekday road closure rather than allowing vehicles to access the road using temporary traffic lights. This is to keep everyone safe, as the road is narrow.

"We know this is disappointing, especially as the diversion route is so long, but this does mean that we hope to be able substantially complete works by the end of this month, ahead of the initial expected completion date of late November. We'll announce an official opening date as soon as possible."