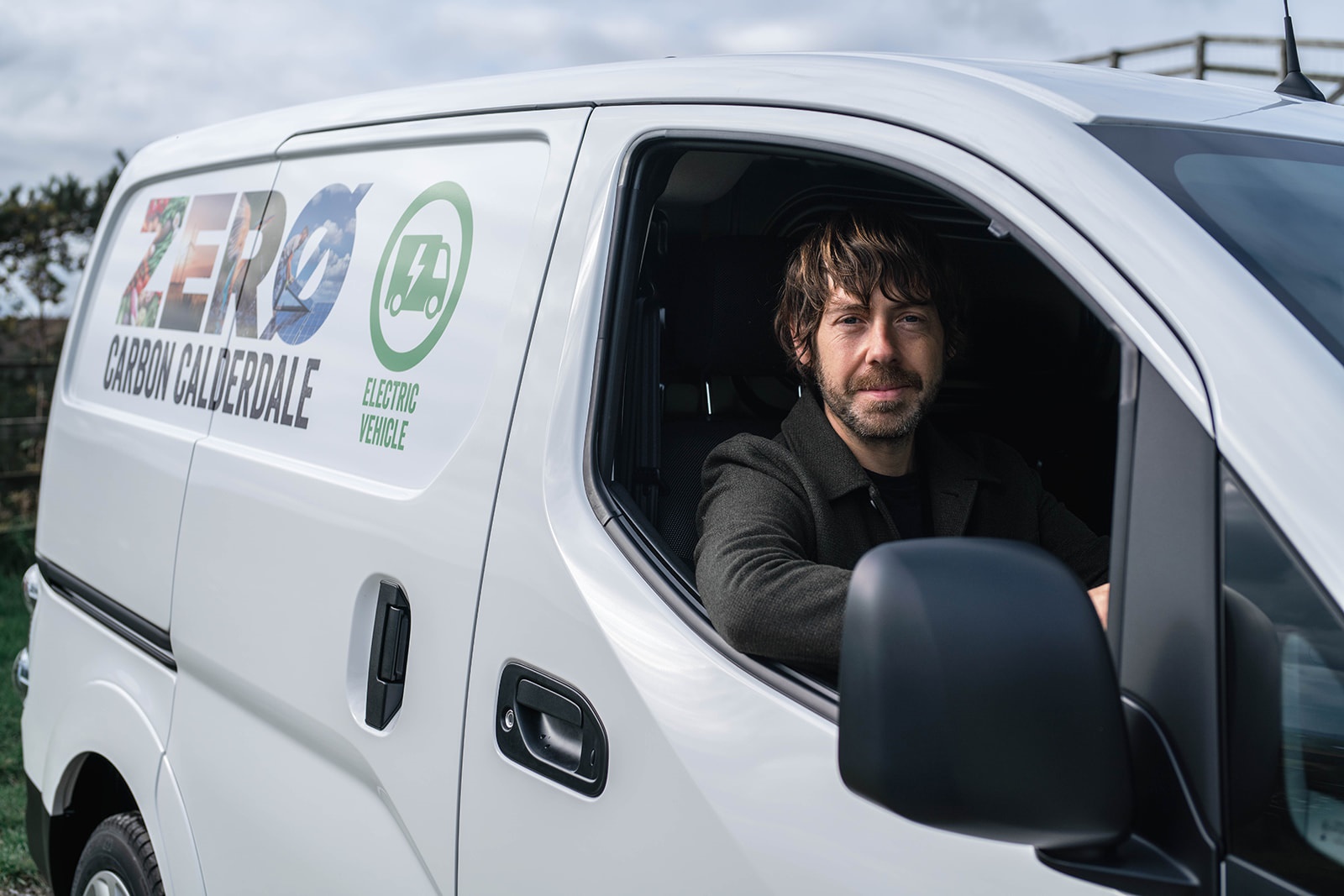 The first of Calderdale Council's new electric fleet of vans has been introduced to the borough's roads this week, supporting a reduction in harmful nitrogen oxide and carbon dioxide emissions.
The Council has welcomed the first of 35 electric and hybrid vehicles, which will shortly replace old petrol and diesel ones.
The new vans will be used by a number of Council services, including transport, highways, parking, community safety, waste management and adult health and social care teams.
The new vehicles will support the Council's ambition for the borough to be carbon neutral by 2038, with substantial progress by 2030. To achieve this target, any emissions need to be balanced by absorbing an equivalent amount from the atmosphere or carbon emissions are eliminated altogether.
Replacing older fuel models with electric will cut carbon dioxide emissions by an average of 75% per vehicle and also reduce nitrogen dioxide emissions, helping to improve air quality across Calderdale. It will also make an anticipated budget saving of £50,000 per year compared to running petrol and diesel vehicles.
Calderdale Council's Cabinet Member for Climate Change and Resilience, Cllr Scott Patient, said:
 

"We're ambitious about tackling climate change and following the declaration of a Climate Emergency in the borough in 2019, we've made good progress to develop schemes to protect the environment and limit global warming.

 

"It's important we practice what we preach and so are continuing to look for ways that as a Council we can change our behaviour or seek low-emission alternatives.

 

"Our new vehicles are easy to spot as they feature our eye-catching Zero Carbon branding. This will feature on all of our new eco-friendly vehicles and other schemes which contribute towards achieving our carbon neutral target by 2038, with substantial progress by 2030."
Calderdale Council's Cabinet Member for Public Services and Communities, Cllr Jenny Lynn, said: 
"Our transport fleet supports services across the Council to make required journeys throughout the borough and their pattern of usage really supports the use of electric vehicle technology.

 

"In 2018/19 the Council's transport fleet was responsible for emitting 940 tonnes of carbon dioxide. By replacing our vehicles with electric models we can greatly reduce this figure and achieve additional air quality benefits." 
In addition to replacing petrol and diesel vehicles with electric and hybrid models, the Council's work to tackle the climate emergency also includes community tree planting, natural flood management, installation of LED street lights and improved walking and cycling facilities. 
For more information about action in Calderdale to tackle the climate emergency, visit www.calderdale.gov.uk/climateemergency(external link)