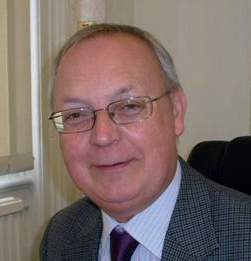 Yesterday's West Yorkshire Combined Authority meeting welcomed an upturn in the construction of new housing across the City Region.
Combined Authority members heard that the Leeds City Region's districts have delivered over 10,000 additional new homes in 2015/16 and that the number of planning permissions for housing has increased significantly from 7,600 in 2012/13 to over 17,000 in 2015/16.
Deputy Chair of West Yorkshire Combined Authority Cllr Tim Swift said:
"The need for new and affordable housing is a key challenge that we face, so the fact that over 10,000 new homes have been built over the past 12 months and that planning permissions have risen significantly is welcome news.

"However, we still have more work to do, such as opening up land for housing development through the Combined Authority's £1bn programme of transport developments to meet the high requirements we have identified."
The meeting also backed the Leeds City Region Housing Policy Position Statement, which commits the Combined Authority to working with the Homes and Community Agency (HAC) to secure as high a proportion as possible of the resources it has to unlock land and strengthen the role SME builders have to play.
At the same meeting, Combined Authority Board members agreed to adopt a West Yorkshire Low Emission Strategy, to reduce harmful emissions from transport and other sources, and With a number of West Yorkshire's urban areas having some of the UK's highest levels of air pollution, the Combined Authority's adoption of the West Yorkshire Low Emission Strategy is key to protecting public health.
The Strategy has been developed, after public consultation, through collaboration between the Combined Authority, the five West Yorkshire districts and Public Health England. Its main sections cover the need for a Low Emission Future, tackling transport emissions and how the Strategy will be delivered and funded.
Cllr Swift said:
"Air pollution and its detrimental effect on local people's health is something we are committed to tackling.

"Adopting this Strategy sets out the long term approach of how, by working together and with industry partners, we are going to achieve this. However I am pleased that work to improve local air quality is already underway through the Bus 18 initiative that was launched last month.

"Bus 18 has seen West Yorkshire's major bus operators sign up to have their vehicles' efficiency rating assessed through the ECOStars scheme and the star rating displayed on the bus."
Cllr Swift also welcomed the recent announcement that the Combined Authority had secured £1.9m of Government funding to install dedicated taxi and private hire charge points at key public transport and taxi sites across West Yorkshire.
He said:
"Our successful bid to the Office for Low Emission Vehicle's Ultra-Low Emission Vehicle (ULEV) Taxi Scheme, is forecast to result in 500 diesel taxis and private hire vehicles being converted to hybrid and pure electric versions by 2020, which would improve Nitrogen Dioxide emissions by as much as 18%."
Building upon Leeds City Region's world-class digital economy status is part of the West Yorkshire Combined Authority response to the Government's Inclusive Industrial Strategy. Other measure include raising the amount spent per head on infrastructure to a similar level spent in London, which would unlock better road, rail and air links.
LEP Chair Roger Marsh OBE said:
"As well as being the FinTech capital of the North, Leeds City Region has the UK's only Internet exchange outside of London and commitment to use 5G that will transform business and public services.

"This means building on this unique position, while at the same time providing local people with the chance to gain the skills needed to raise their access to new, good-quality, local career opportunities.

"We are already doing this through the LEP's 'techgoals' initiative designed to enhance the teaching and learning of digital skills in the classroom. Techgoals is the first initiative of its kind in the UK, and will ensure our next generation of tech leaders are inspired and informed about the skills they need for future careers opportunities in the City Region."