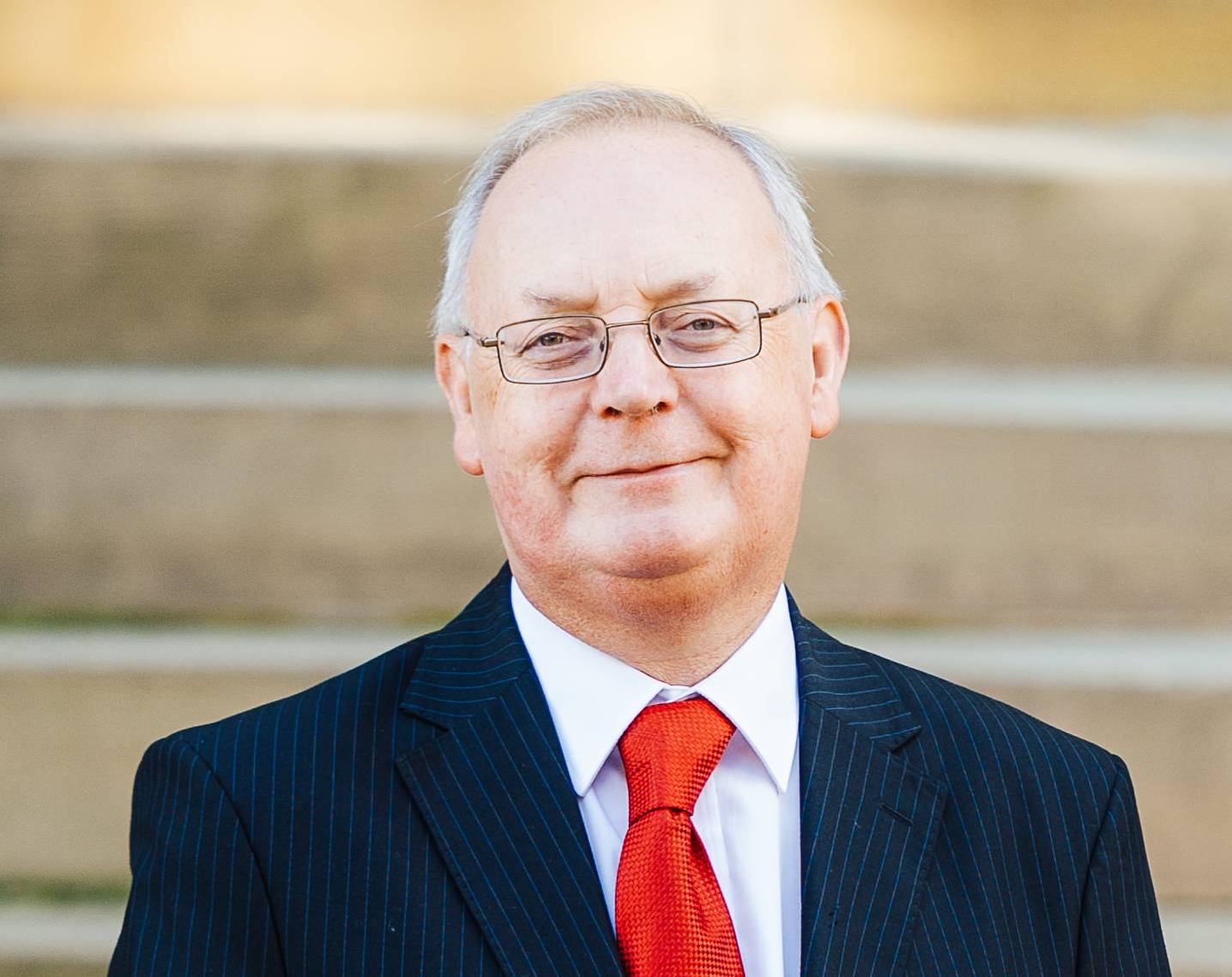 Vulnerable people in Calderdale are being supported to get the food they need during the COVID-19 outbreak, through food parcels, food banks and free school meals.
Cllr Tim Swift, Calderdale Council's Leader, said:
"Calderdale residents who are vulnerable and worried about getting food and other essential household items can be reassured that support is available. An army of volunteers, Council staff and other organisations are working together, around the clock, to look after the most vulnerable local people during the pandemic. My sincere thanks go out to everyone showing such remarkable kindness."
Food parcels
The Government has announced that 50,000 free food parcels will be delivered to people across the country who are at the highest risk from COVID-19. This is the first set of planned deliveries, and depending on demand, hundreds of thousands of packages could be delivered each week.
The packages contain essential food and household items such as pasta, fruit, tinned goods and toilet rolls. They will go to those who have been advised by the NHS that they need to stay at home for 12 weeks to be shielded from the virus, and have no support network of family or friends to help them. 1.5 million people received advice from the NHS that they were extremely vulnerable to COVID-19. Although many of these people have help from family and friends, the food parcels are there to support those who don't.
The Council is arranging the safe delivery of the packages in Calderdale, in partnership with community organisations. People who don't qualify for a food parcel but still need support with food are encouraged to approach their local food bank.
Food banks
At this unprecedented time, Calderdale's food banks, which are mainly led by volunteers, are relying on the kindness of our communities even more than usual.
All food and financial donations will be very gratefully received by the food banks to help them top up their supplies. Please contact your local food bank to find out how you can donate.
Universal support for food parcels is still being offered by the main three food hubs in the Brighouse, Halifax (Gathering Place) and Todmorden food banks. Most Calderdale food banks are still open for the collection of food at specified times, and some are looking into home delivery where this is possible / required – and always in a safe way.
As the COVID-19 situation is always developing, check the food banks page on the Council's website for the most up-to-date information, locations and contact details.
If you are planning to visit a food bank, either to donate or collect items, please do this safely and in line with the Government guidance on staying at home and away from others(external link), to protect yourself and other people. Make your trip to the food bank part of your shopping trip for essentials, and before you go, check the food bank's arrangements for ensuring you don't get too close to their staff and other visitors.
The Council is working closely with Calderdale's Voluntary Sector Infrastructure Alliance to support the community response to COVID-19 – point four of the Council's 10-point plan to respond to the outbreak. The Council is also in regular contact with food banks to help them with any issues they are experiencing. This includes looking into food and funding sources and volunteer support.
Free school meals
To help parents and carers to feed their families during the COVID-19 closures, free school meals are continuing for those who are eligible. The Government has released updated guidance on free school meals(external link) today (Tuesday 31 March 2020).
The Council is working closely with schools throughout the COVID-19 response, has shared the new guidance with Calderdale schools and is advising them to use the national voucher scheme(external link) to provide meals. Schools will mainly email the vouchers to parents and carers, but will send printed versions to those who don't have an email address. Vouchers under the national voucher scheme can only be used in term time.
If you are using a voucher in a supermarket or collecting free school meals from school, please follow the Government guidance on staying at home and away from others(external link) – this is vital to protect yourself and other people.
More support
If you or someone you know needs extra support during this difficult time, please contact the Volunteer Hub at volunteeringcovid19@calderdale.gov.uk or on 01422 392890, or complete the form at https://calderdale.gov.uk/v2/request-support and someone from the Council will contact you to discuss the help available.
Support is also being offered to vulnerable local people through the Community Foundation for Calderdale's Community Resilience Fund(external link).
For up-to-date and reliable information about COVID-19, use trusted sources such as:
www.gov.uk/coronavirus(external link)
www.nhs.uk/coronavirus(external link)
www.calderdale.gov.uk/coronavirus
The Council urges everyone in Calderdale to follow the Government guidance on Staying at home and away from others(external link). This is the single most important thing you can do to protect the NHS and save lives. As well as social distancing, you can reduce the risk of catching and passing on COVID-19 by washing your hands(external link) with soap and water often, for at least 20 seconds, avoid touching your face and follow the 'catch it, bin it, kill it(external link)' guidance.
Calderdale Council continues to work on all aspects of the response to COVID-19. At its Cabinet meeting on Monday 16 March, the Leader of the Council, Cllr Tim Swift, announced a 10-point plan detailing how the Council will respond to the risks related to COVID-19.
The Council continues to closely monitor the rapidly developing situation and rigorously follow national guidelines. All services are ready to adapt as necessary.
Keeping well, physically and mentally, is really important if you're social distancing. Your usual sports club may not be running, but there are lots of things you can do to stay active and still practise social distancing – go to https://active.calderdale.gov.uk/ for some great ideas. Equally, make sure you look after your mental health. This advice(external link) from the BBC gives you some ideas on how to do that.