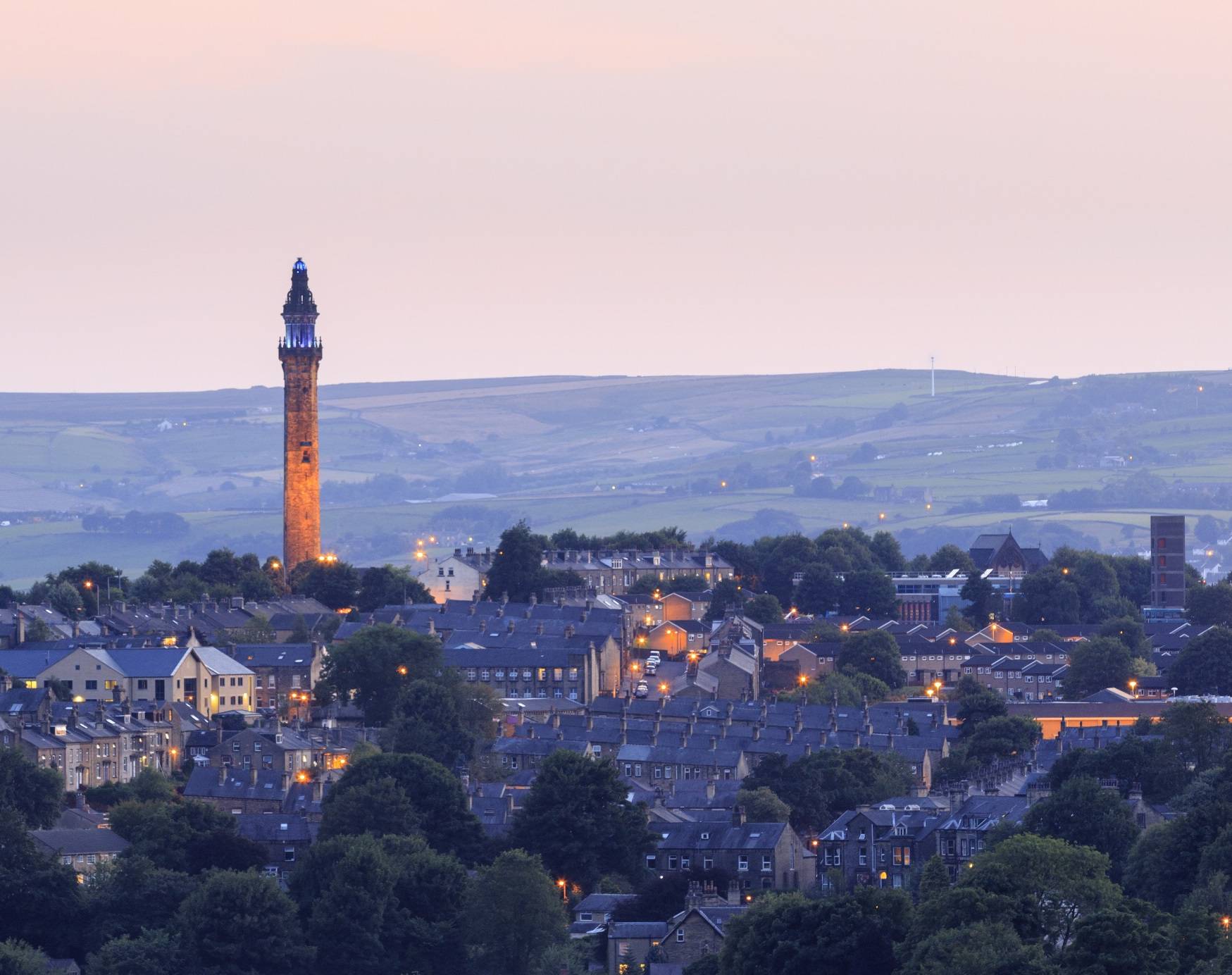 Calderdale Council is helping the NHS celebrate its 70th birthday by lighting up Wainhouse Tower in blue.
Halifax's prominent landmark will join other iconic buildings across the country to mark the big day on Thursday 5 July 2018.
Cllr Tim Swift, Calderdale Council's Leader, said:
"Happy birthday to the NHS! We're really proud to be involved in this special occasion and know that so many people will join us in thanking the NHS for its incredible work.

"Wainhouse Tower is a much-loved local landmark that can be seen from all over Halifax and beyond. See if you can spot the familiar green lights change to blue on the evening of Thursday 5 July. But don't worry if you miss it, as we're going a step further. As a lasting tribute to the NHS, the lights will stay blue for the foreseeable future."
The Council works closely with the NHS to ensure the health and wellbeing of local residents, from tackling child obesity and domestic abuse, to helping vulnerable adults to be independent and supporting people to stop smoking.
The lights right at the top of Wainhouse Tower are always blue, but the ones on the upper balcony are orange and those on the lower balcony are green. The orange lights will be switched off for one night on 5 July and the green lights will turn blue and remain blue from then on.
Lights were first introduced to the tower in the Millennium, and the Council carried out repair and restoration works to ensure the landmark can be enjoyed for generations to come.
Wainhouse Tower is an ornate Victorian chimney standing 77 metres (253 feet) high in Halifax, built with locally quarried stone and completed in 1875. It's known as a folly as it was never used for its original purpose of controlling smoke from the adjacent dyeworks at the time. However, it provided a useful observation post during the Second World War and visitors can climb its 403 steps on Bank Holidays to admire the magnificent view.
Northern landmarks that are lighting up blue for the NHS's anniversary include Blackpool Tower, Leeds Direct Arena and Manchester Town Hall.
Wish the NHS a happy birthday by taking photos of Wainhouse Tower lit up on the evening of Thursday 5 July and sharing on social media with the hashtag #NHS70 #LightUpBlue. The Council would love to see your photos of Wainhouse Tower looking magnificent too, so don't forget to mention @Calderdale.