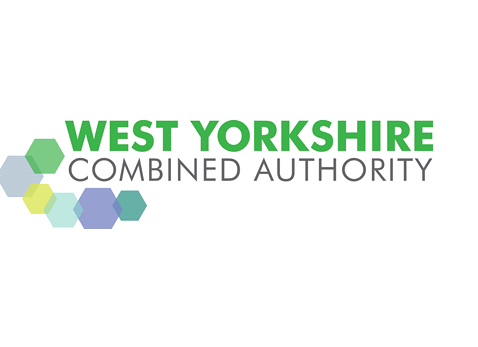 West Yorkshire Combined Authority, the body behind the Metro transport network, is reminding young people that with an Under 16 or 16-18 PhotoCard, they can enjoy half fare rail and bus travel throughout the county.
'Travel Anytime, Anywhere for Half the Fare', is the theme of a new Combined Authority campaign aimed to encourage Under 19s to be independent and discover new places and opportunities by taking advantage of the money-saving cards. With the cost of travel identified as a barrier to young people accessing training and apprenticeships and entering the workplace, the campaign is being launched to coincide with National Apprenticeship Week, which runs from Monday 5 to Friday 9 March.
As well as ensuring half-fares for all West Yorkshire residents up to the age of 19, the Under 16 or 16-18 PhotoCards can also be loaded with weekly, monthly or termly travel tickets, which give young people even greater savings.
For anyone with an android smartphone, the easiest way to load or top up tickets onto a PhotoCard is to download the MCard app, which they can use to add travel tickets and check their balance, Alternatively they can use any MCard ticket machines located at Bradford Interchange, Castleford, Dewsbury, Halifax, Huddersfield, Keighley, Leeds, Pontefract and Wakefield Bus Stations and at 38 West Yorkshire rail stations or at 700 West Yorkshire Payzone outlets.
Cllr Eric Firth, Deputy Chair of the West Yorkshire Combined Authority Transport Committee, said:
"There are over 500,000 West Yorkshire residents aged under 19 who could be enjoying half-fare bus and train travel and other great savings with an Under 16 or 16-18 PhotoCard and we want to make sure that as many as possible are taking advantage of this.
"By supporting half-fare travel, the Combined Authority is helping young people access education and training opportunities as well as giving them the freedom to make the most of their leisure time, when they can travel anytime, anywhere in West Yorkshire for just half the fare"
In 2015, to help young people access apprenticeships and training, West Yorkshire Combined Authority extended its funding of half-fare bus and train travel to cover all 16 to 18 year-olds living in West Yorkshire.
Cllr Susan Hinchcliffe, Leader of Bradford Council and Chair of the West Yorkshire Combined Authority, said:
"With billions of pounds scheduled to be spent on major construction projects, tens of thousands of opportunities in the growing digital sector and plans to become a leader in light rail and high-speed rail engineering, this is an exciting time for young people in West Yorkshire and the City Region.
"We are investing time and effort into ensuring that young people can gain the right skills and experience to achieve their future goals and meet local employers' needs. By offering half fare travel and subsidised travel tickets to all Under 19's in West Yorkshire, we're helping them to access training and job opportunities."
Damian Wales, Apprentice Learner Engagement Administrator said:
"Being an apprentice, the 16-18 PhotoCard has helped me out massively. The prices are very cheap and you can use it on any bus or train in West Yorkshire.
"It also helps me complete my job role and apprenticeship as I often use it to attend external meetings or training sessions.
"I top my PhotoCard up with a monthly ticket, which gives me unlimited travel in West Yorkshire, so I can even use it on evenings and weekends and not have to pay any extra than the monthly rate.
"The 16-18 PhotoCard has given me the opportunity to act independently and take control of my own future. If you're Under 19 I would seriously recommend getting an Under 16 or 16 – 18 PhotoCard."
Cllr Firth added:
"West Yorkshire's public transport network comprises around 500 bus routes and 69 rail stations providing Under 16 or 16-18 PhotoCard-holders with affordable access to a wealth of new skills, experiences and entertainment opportunities.
"My advice is if you're Under 19 and you haven't got one, get online and apply at the MCard site today."
For more information or to order a PhotoCard please visit www.m-card.co.uk(external link)