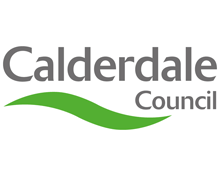 Young people in Calderdale will soon benefit from great new skate park facilities, if plans for new wheels parks in Todmorden and Brighouse, are approved by Calderdale Council's Cabinet. 
On Monday 9 December, Cabinet will consider proposals regarding the upkeep of the skate parks in Centre Vale Park, Todmorden, and Wellholme Park, Brighouse. The facilities are very well used at both sites, and because of this popularity, the equipment is in need of refurbishment.
 Members will discuss plans for each site that could see 25 year leases being granted to Todmorden Town Council and Build a Better Brighouse (3B's) who would be able to seek grant funding for the project. 
In 2012 the Council was approached by a group of young people who wanted the wheels park in Todmorden to be refurbished and upgraded. Working with these youngsters, the Park Friends Group, Todmorden Town Council and Groundwork UK have devised a scheme which would be funded through grants.
 The new plans would allow for an extension of the current site to include an area for BMX bicycles. 
The wheels park in Wellholme was the first skate park in the borough, and as such the equipment is quite dated and in need of renovation. Consultation is currently being carried out to decide whether the new facility should be built on the existing site, or moved to a new area across the brook.
 The Council would manage the construction of both of the new wheels parks and would be responsible for their future management and maintenance.
 Calderdale Council's Cabinet Member for Communities, Cllr Steve Sweeney, said:
 "The skate parks around the borough are great places for young people to meet and skate in a safe environment. By working in partnership with other organisations, it will be possible to refurbish these facilities and allow local young people to enjoy them for years to come."