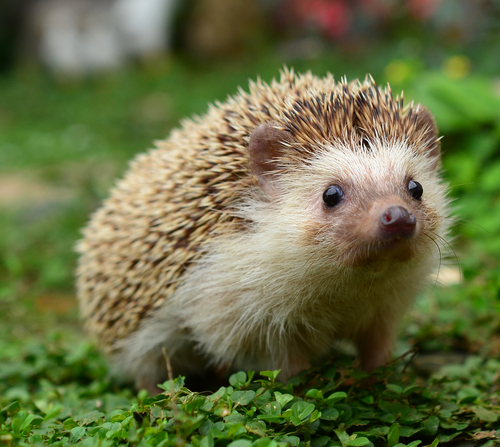 Why did the hedgehog cross the road? No it's not a joke, we'd actually like to know why, and where they were spotted.
 Calderdale Council is asking residents to report any sightings of hedgehogs in the borough to the conservation team, in the hope that we can build a better picture of where they are located, and give an estimate of how many we have across Calderdale. 
The survey is being conducted due to the decline of hedgehog numbers in the country since the 1960s. By reporting a hedgehog sighting (either dead or alive) and its location and date, it will give the Council an understanding of what is affecting this, for instance road casualties or predators. Indentifying the causes for the drop in numbers in both rural and urban areas will then help the Council put in place effective conservation management plans. 
 Calderdale Council's Cabinet Member for Communities, Cllr Steve Sweeney, said:
 "Hedgehog numbers have been steadily declining, and by taking part in this survey we can understand why and how we can prevent these numbers dropping further. 

"Calderdale is a wonderful place for wildlife. We have an abundance of lovely countryside, in which many different animals and insects live. It's important that we understand the habitat of our wildlife, to ensure we can protect it." 
After collecting a snapshot of where hedgehogs are located across Calderdale, the team will expand on the survey work in spring by setting up baited tunnels and night walks.   
If you can help with any sighting over the last few years, please contact countryside@calderdale.gov.uk