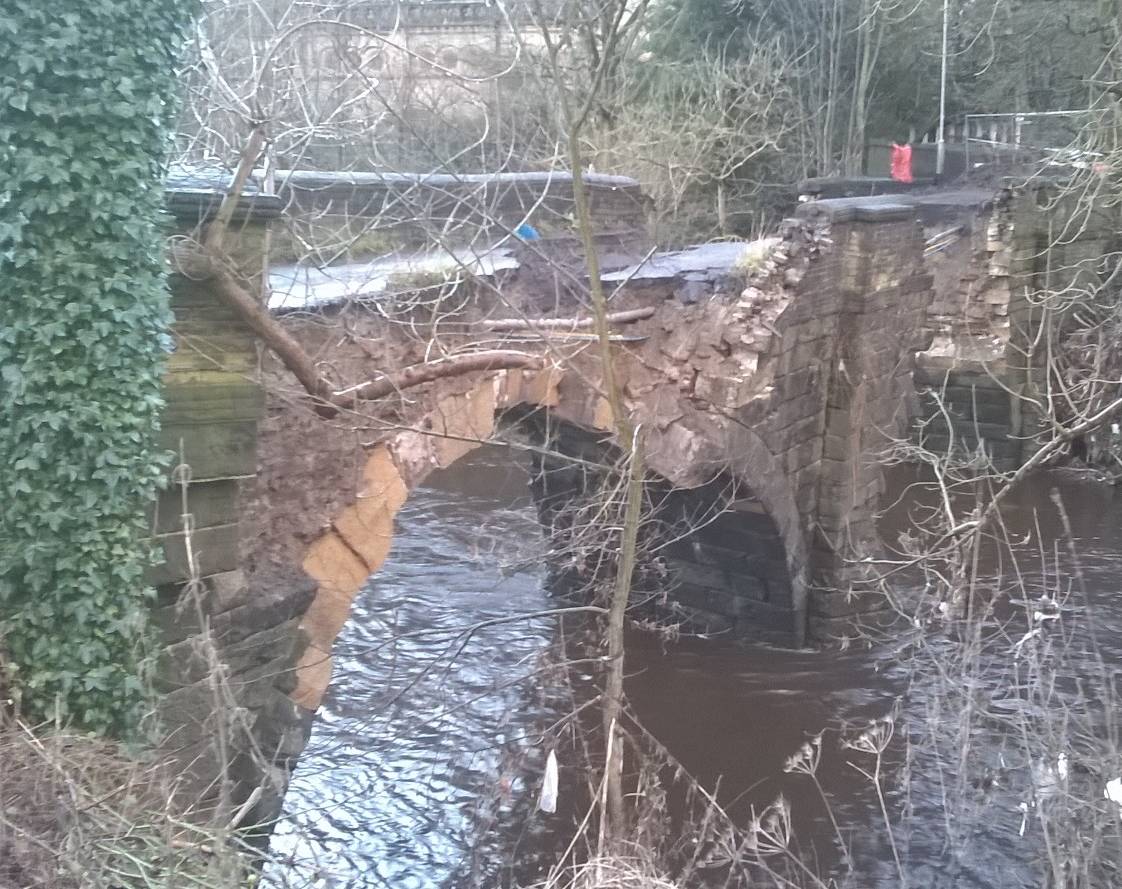 Work is due to begin on a new bridge for Copley in November after the original one was destroyed during last year's Boxing Day floods.
Access works and preparation of the site will begin in November 2016 and the main construction work on the bridge is expected to start in February 2017, with final completion scheduled for late spring 2017.
Local residents are invited to an information drop-in session at the Old Rishworthian Rugby Club in Copley on Thursday 3 November from 7pm to find out more. Officers from Calderdale Council and the contractor will be on hand to take people through the plans and answer any questions.
Cllr Barry Collins, Calderdale Council's Cabinet Member for Regeneration and Economic Development, said:
"We understand that bridges across Calderdale are important links for communities, and the loss of Copley Bridge in the Boxing Day floods has really affected the lives of local people. Having carried out all the necessary preliminary work, the construction of the new bridge will start soon."
The Council did not own the original 185-year-old stone toll-bridge but is replacing it with a steel and stone structure to reconnect the two sides of the valley. Once open, it will provide access for pedestrians, horses and non-motorised vehicles. The work is being financed by Department for Transport flood recovery funding.
Ecological surveys, planning consents and approvals from English Heritage have been received.