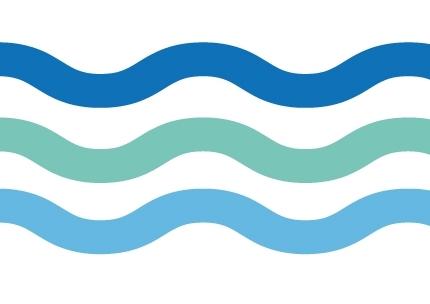 Press release from the Environment Agency
Preparatory works are starting this month (September) in Hebden Bridge to help inform the design and construction of the flood defence scheme to better protect homes and businesses.
These include ground investigations, culvert surveys, minor works in river channels and diverting utility services ready for raising flood barrier defences in the future.
A site compound will be set up at the Vale Centre at Stubbing Holme Road to store materials and machinery. Works in this area consist of repairing the dilapidated riverside wall next to Stubbing Holme Bridge and relocating the flood warning siren.
The Environment Agency's project team has developed a google map of these planned works which will be available later this month online on Eye on Calderdale.(external link)
This allows people to select a location which will show a description and approximately how long it will take for the work to be completed.
Christian Merriman, flood risk management advisor with the Environment Agency, said:
"By delivering these minor works ahead of constructing the main flood alleviation scheme,  we will be able to reduce the risk of unknowns issues coming to light and minimise the amount of time spent working in these areas.

"We will do our utmost to keep any disruption for the local community whilst this work takes place to a minimum.   However, there will be a need for some pavement diversions and road closures for short periods of time which will be advertised ahead of the work starting.

"All our work will be carried out in line within the Government coronavirus guidelines and activities will continue to be reviewed so that they can be completed safely."
The Environment Agency is working with Calderdale Council to design and build a Flood Alleviation Scheme for Hebden Bridge and the contractors constructing the scheme are BAM Nuttall. The scheme will better protect 186 homes and 200 businesses and will  not only significantly reduce the risk of flooding, but also give the community valuable time to respond and stay safe.
These early works will be carried out until December with a planning application for the scheme scheduled to be submitted in spring 2021. The main construction work will start on site in summer 2021 and the project will take three years to complete.
The scheme will consist of:
Raising and strengthening river walls
Using glass panels and raising barriers to minimise any intrusion on river views
Improving protection to riverside properties
Installing a canal overflow
Improving the drainage of surface water with a series of gully systems and pumping stations
This work will include constructing flood defences along the River Calder and Hebden Water, installing surface water management systems and pumping stations, and installation of a canal overflow at the Adult Learning Centre.
For any questions about the Hebden Bridge Flood Alleviation Scheme contact the project team by email: HebdenBridgeFAS@environment-agency.gov.uk. or to receive regular updates about the scheme email 'subscribe' to the same address.
More information about proposals for the scheme is available by visiting Eye on Calderdale(external link)