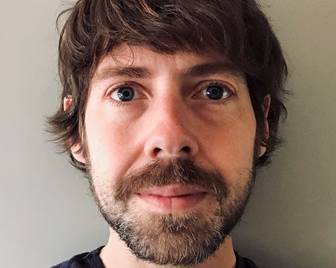 Furness Avenue in Illingworth will now be included in plans to transform an area of North Halifax, with the creation of a range of sustainable new homes and healthy environments.
The site was previously due to be developed for housing (including an extra care scheme) by Home Group Limited. However, following a recent review of their national business plan for all development, Furness Avenue was one of a number of developments withdrawn from Home Group's plans.
The site will now instead be included as part of the North Halifax Transformation scheme – a Calderdale Council initiative promoting the development of Council-owned land in Illingworth, Ovenden and Mixenden. The scheme aims to provide at least 250 new, sustainable homes suitable for people of a range of different ages and circumstances.
Other sites put forward for development include Clough Lane (the old Stanningley Green School site), Turner Avenue South and Keighley Road. These sites and Furness Avenue will now all be reviewed to provide a comprehensive plan for new housing for the area.
Initial consultation on the plans took place in September last year, with responses generally showing broad support for the proposals.
Since then, plans have been developed in order to guide potential developers. As well as showing the number and type of homes that could be built, the designs also include potential opportunities for 'healthy streets', with open spaces and facilities to support walking and cycling.
Further consultation on how the sites could be developed will take place in autumn 2020.
Calderdale Council's Cabinet Member for Climate Change and Resilience, Cllr Scott Patient, said:
"The plans for North Halifax aim to provide much-needed housing options in the area to meet local needs. This could include homes which are suitable for older people, young families and people with disabilities.

"Furness Avenue in Illingworth will now also be included in plans. Although this site will unfortunately no longer be developed as extra care housing by Home Group, we still recognise the need to provide specialist affordable housing options for older people, or those with mobility problems, in the North Halifax area. We will be looking to ensure that this continues to form part of the future development of the site.

"Transforming these sites in North Halifax will help to breathe new life into unused land and tackle issues such as anti-social behaviour and fly-tipping."
The masterplan work as part of the North Halifax Transformation Programme is being funded through the Government's One Public Estate programme.
The timescale for developing sites will depend on planning permission and finding the right developer. As the Keighley Road site is currently green belt, it is also dependent on the adoption of the Local Plan.
For more information visit www.calderdale.gov.uk/housing-strategy