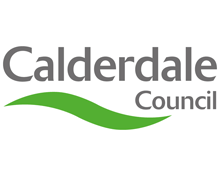 Calderdale Council has agreed plans to adopt a Parish Charter, setting out the role of the Council in working with Town and Parish Councils in the borough.
Town and Parish Councils are important partners for Calderdale Council. They're the most local tier of local government, and play an important part in reaching communities.
In 2008 Calderdale Council established a Town and Parish Council Liaison Group, with the aim of promoting better and more effective working relationships between the Council and the Town and Parish Councils. The group has produced a draft Charter agreeing to a number of ways the councils can work together for the benefit of local communities.
At the meeting of Calderdale Council's Cabinet on Monday 31 March, it was agreed that this Charter would be adopted.
There are seven town councils in Calderdale – Blackshaw, Erringden, Hebden Royd, Heptonstall, Ripponden, Todmorden and Wadsworth, each of these councils has agreed to the Charter, with some suggesting changes to add for the future. The Charter will be a working document, which will be reviewed regularly and adapt to changing circumstances.
Calderdale Council's Cabinet Member for Communities, Cllr Steve Sweeney, said:
"This Charter establishes some clear guidelines for both the principal Council, and the local town and parish councils, promoting a better working arrangement.
"I'm really pleased all the local councils have agreed to the Charter, which should clarify responsibilities and relationships between key organisations involved in the running of the borough."