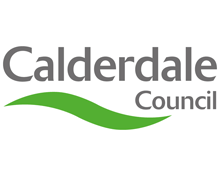 Pupils at 40 Calderdale Schools are taking part in a 'dress down for a pound' non-uniform day on 11 April 2014 to raise money for Ravenscliffe High School and Sports College.
Thousands of Calderdale school children will take the opportunity to dress down, paying £1 for the privilege, all for the benefit of their friends and peers at Ravenscliffe, a school for students with Special Educational Needs, who face so many daily challenges in their lives.
Head Teacher at Ravenscliffe High School, Martin Moorman said:
"This unique day is part of the fundraising campaign which will allow the new Sixth Form provision at Spring Hall to begin in earnest.  The benefits to both Ravenscliffe and the community across Calderdale will be enormous.  This is a very ambitious project but I am certain that with the continued support from our community, this will soon become a reality."
Calderdale Council Cabinet Member for Children and Young People's Services, Cllr Megan Swift said:
"It's fantastic that children across Calderdale are joining together to help raise money for Ravenscliffe.  I'm really proud of all our young people, it really demonstrates a great community spirit."
The project has now secured funding in excess of £2 million to develop and equip the Sixth Form and Community wing – Ravenscliffe@SpringHall.  The dress down day is the first of five major community fundraising challenges run by the school in April – July 2014.
More information is available at http://www.ravenscliffe.calderdale.sch.uk/index.phtml?d=42220(external link) or by contacting Ravenscliffe High School and Sports College on 01422 358621.