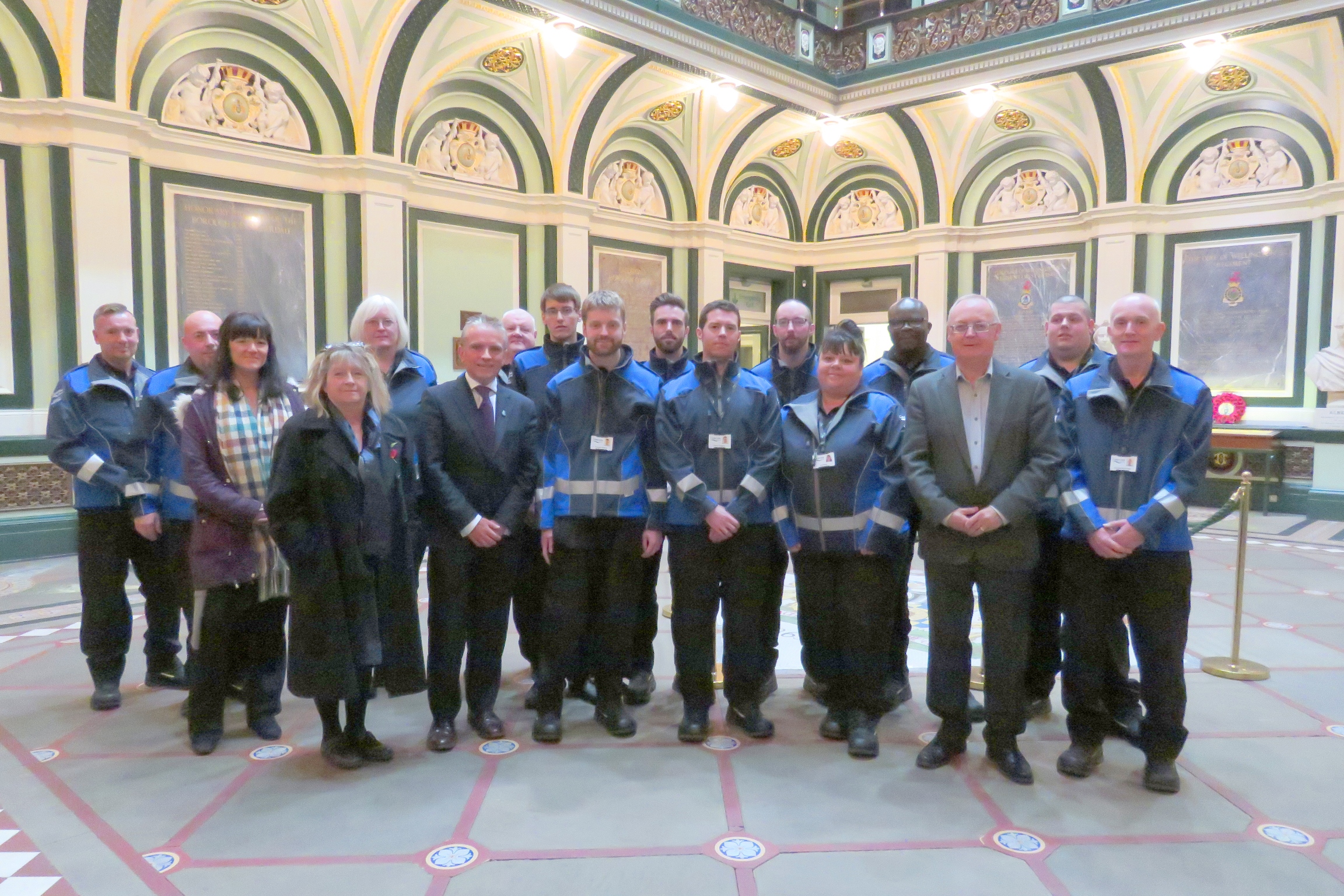 Calderdale Council is continuing to tackle issues like speeding and anti-social behaviour in the borough and is working with residents to keep communities safe.
At the end of last year the Council introduced additional wardens to patrol Calderdale's streets 24/7, to help keep the borough safe.
The Council also works with residents to tackle specific reports of anti-social behaviour. For example, after concerns were raised by residents of Albert Promenade in Halifax, Council officers have been working with residents and ward councillors to find a solution to the problem.
One suggested solution was to install further bollards, closing off more sections of the road. However, after consultation with the local community this wasn't found to be a popular solution, so this scheme will not proceed.
The Council will continue to look for ways to tackle the issues raised by residents and will be discussing alternative schemes to take forward.
Calderdale Council's Cabinet Member for Regeneration and Economic Strategy, Cllr Barry Collins, said:
"There are a number of ways we work to tackle problems like anti-social behaviour or road safety issues. Highways schemes can be one way to deter offenders from an area, but it's important we work with communities to ensure these schemes also work for residents.

"In this case, we listened to the concerns that residents had about the proposals for bollards and we will continue to try and find a solution that works for everyone."
Calderdale Council's Cabinet Member for Neighbourhoods and Communities, Cllr Susan Press, said:
"We work with our partners to do all we can to tackle problems related to crime and anti-social behaviour and encourage residents to let us know if there are any problems in local communities.

"Our community wardens are out and about across the borough providing a reassuring presence for residents. They also talk to members of the community, businesses and local groups; feed back any concerns and take action."
Residents can report problems with anti-social behaviour at www.calderdale.gov.uk and search for anti-social behaviour. All information provided will be treated confidentially.
You can follow the Community Wardens on Twitter @CMBC_CSRT(external link) or Facebook at https://www.facebook.com/CMBCCSRT(external link)