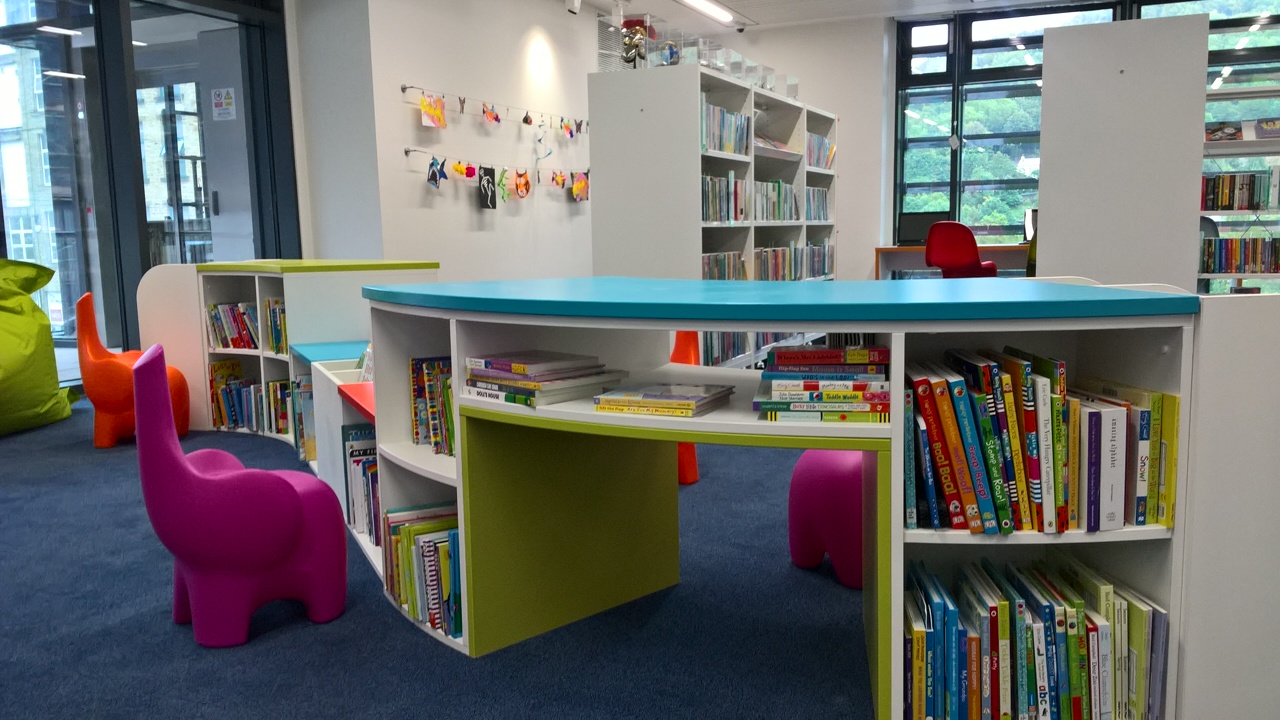 Young bookworms in Calderdale have given the seal of approval to the new children's library in Halifax, with book issue figures rocketing by 188% since the new library opened.
The new Halifax Central Library and Archives opened to the public on Tuesday 5 September 2017. In the six months since opening, 28,111 children's books have been issued, compared with 9,773 for the same period in 2016/17.
Calderdale Council's Cabinet Member for Communities and Neighbourhood Services, Cllr Susan Press, said:
"The children's library is one of many highlights in the new Central Library. The welcoming space is clearly very popular with young people in Calderdale, with figures for book issues going through the roof.

"This isn't the only good news story for the new library. Adult and teenage book issues have also increased and almost 2000 new members have signed up to use the great new facilities."
The new children's library, for young readers and their families, is on the ground floor of the new building, close to the reception and Visitor Information Centre. It has been specially designed to appeal to youngsters, with bright vibrant colours and specially commissioned child-sized furniture.
Young visitors even have their own entrance to the section, framed by giant reproductions of popular children's books.
As well as books, there are lots of great activities for children and young people to enjoy at the new Central Library and Archives, with plenty to do during the Easter school holidays. To find out more about the great events for children at Calderdale libraries and book tickets, visit https://www.ticketsource.co.uk/discover(external link).