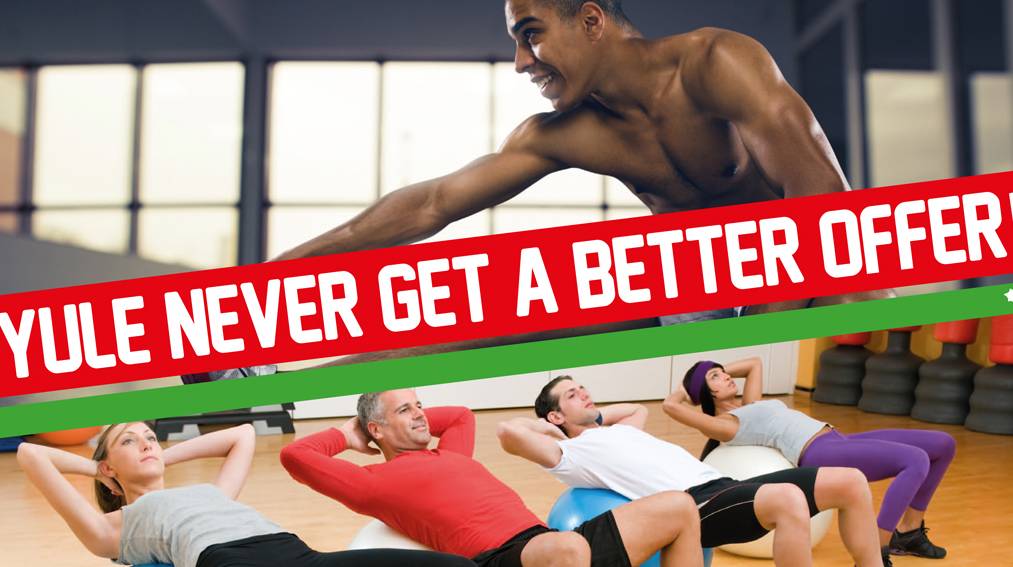 Getting a head start on those New Year's Resolutions is now a lot more appealing with Calderdale Council's December sports offer.
It's easy to over-indulge at Christmas, but to help work off those festive treats, Council sports centres are offering free months if you sign up in December.
If you take out a Direct Debit membership, you'll pay no membership fees (just a £10 joining fee) until February 2017 – that's 12 months for the price of 10. Or if you'd prefer to pay the membership upfront, you'll receive 14 months for the price of 12.
This fantastic offer is the biggest fitness membership in Calderdale. It covers five sites across Calderdale – Halifax Pool, North Bridge Leisure Centre, Sowerby Bridge Pool and Fitness Centre, Brighouse Pool and Fitness Centre and Todmorden Sports Centre.
If that wasn't enough, it also includes the use of four swimming pools, over 150 fitness classes across all the sites each week and full use of state of the art gym equipment. Plus, there's also squash, off-peak badminton, off-peak table tennis and tennis (where available).
What's more, if you have a specific fitness goal, our fully qualified staff are with you all the way, to provide support and expert advice.
There is also a special membership available for students who may be returning home for the Christmas break. This special one-month membership is just £25.95, and allows access to full membership benefits for four weeks.
Calderdale Council's Cabinet Member for Neighbourhoods and Communities, Cllr Susan Press, said:
"If you're looking for a fitness membership that has it all, you really can't do better than taking up this fantastic offer from Calderdale sports service.

"With so many classes, plus use of the gyms and pools at sites across Calderdale, all included, there really is something for everyone. So however you choose to get fit, there'll always be something on offer to motivate and inspire you.

"January is unsurprisingly the busiest month for people taking out gym memberships, but with this great offer you can beat the rush and get a head start on those New Year's resolutions."
For more information and to sign up, visit www.calderdale.gov.uk/sportoffer or call in to any of our fitness centres throughout December.