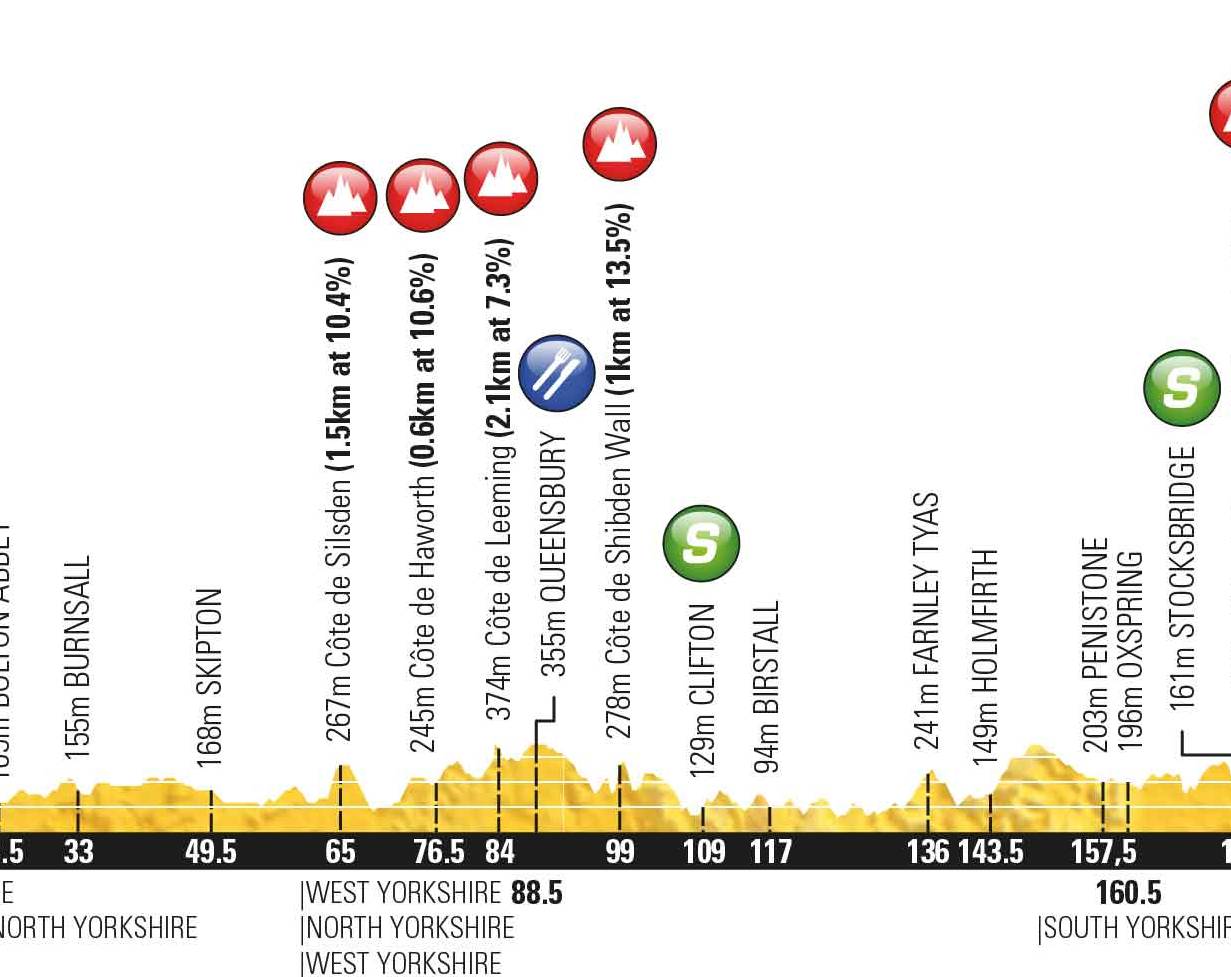 In response to today's announcement from Welcome to Yorkshire about the route for the Tour de Yorkshire 2017, Cllr Tim Swift, Calderdale Council's Leader said:
"It's wonderful news that the Tour de Yorkshire is returning to Calderdale next year, coming to new parts of the borough that can experience the excitement of the event. Hosting the Tour de France in 2014 and the first annual Tour de Yorkshire last year was a great success for tourism, business and cycling in Calderdale, so we're excited to build on this when our fantastic area is showcased once again.

"Through our Active Calderdale project we're aiming to make Calderdale the most active borough in the north – follow the conversation on Twitter using the hashtag #ActiveCdale. Cycling here is a great way to keep moving and we have a real mixture of terrains for all abilities, including some of the most challenging parts of the Tour de Yorkshire route.

"There's a real passion for cycling in Calderdale and lots of ways to get involved, and we continue to do all we can to boost this. For example, our Bikeability training for young people encourages safe and skilful cycling from an early age. The return of the Tour de Yorkshire will help to keep our cycling legacy alive. Start your cycling adventure at www.cyclecalderdale.co.uk(external link) and follow us on Twitter @innercyclist. For just some of the cycling events coming up soon head to www.goskyride.com(external link)."
The route through Calderdale
Calderdale will host part of stage three of the Tour de Yorkshire 2017 – The Yorkshire Terrier stage (Bradford to Fox Valley (Sheffield) on Sunday 30 April). The cyclists will face the infamous Côte de Shibden Wall. Please see attached stage three map.
The race starts in Bradford and enters Calderdale from Northowram, descending into Stump Cross before turning right and past Shibden Mill Inn. Cyclists will then make the sharp, steep, cobbled ascent up Lee Lane, more commonly known as Shibden Wall. This 0.8km climb at 15.5% gradient is a beast! Some may remember this section of route featured in the 1988 Milk Race and proved so tough that the riders of the 1988 Kellogg's Tour (Sean Kelly, no less) climbed up on the pavement, resulting in a satisfying Mexican wave of spectators pirouetting off the asphalt and onto the cobbles to watch the thin line, featuring Joey McLoughlin and Yvon Madiot, ride up to the summit.

Following this King of the Mountains climb cyclists descend into Halifax, skirt the town and make their way up Beacon Hill Road and out towards Southowram. Riders will then race towards Brighouse, through the town and out through Clifton before entering Kirklees.