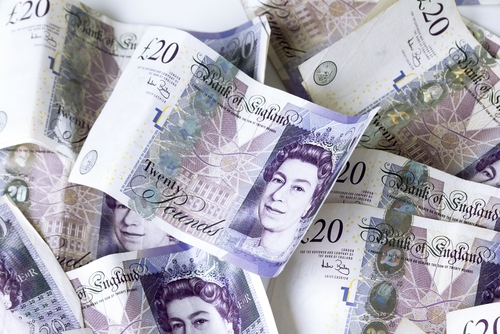 Calderdale Council may need to save another £3.2 million in 2022/23, on top of existing savings of £115 million since 2010.
The current level of uncertainty and risk, due to COVID-19, increased demand for services, rising prices, Brexit and future national Government funding levels, means the Council is having to plan for the worst whilst hoping for the best, with the savings potentially up to £7.3 million. 
The Medium Term Financial Strategy (MTFS), which is the key starting point for setting the Council's budget over the next three years, is being proposed to Cabinet Members on Monday 8 November. It forecasts the resources that might be available to deliver the Council's priorities and Vision2024 for Calderdale.
The MTFS will highlight a best-case scenario deficit of around £0.3 million next year, and an increased funding gap of £7.3 million in the worst case. The strategy recommends that the Council plans for a central case with savings of £3.2 million.
The extent of the £115 million of savings already achieved compared to the 2010 budget means that scope for future savings is limited, so tough decisions on prioritising resources need to be made.
These decisions will be guided by the financial recovery plan which addresses the current budget shortfall, and the Future Council plan which focuses on prioritising core essential services and making the most of the lessons learned during the pandemic.
The recently announced Spending Review could improve the Council's finances if proposed local government grant increases go ahead, but this won't be clear until the Provisional Local Government Finance Settlement in December.
Cllr Tim Swift, Calderdale Council's Leader, said:
"These are exceptionally challenging times for all councils. COVID-19 is having a lasting impact, added to the pre-pandemic challenges we faced, and now there are extra risks such as rising prices.

 

"Teams across the Council have already worked extremely hard over the last decade to make substantial savings, to help increase our financial resilience. We're now putting further plans in place to help create a sustainable financial position over the next three years.

 

"Significant uncertainty means we will need to update the MTFS as the situation becomes clearer. But one thing is certain – we will need to make very difficult decisions in the coming years."
The proposed Medium Term Financial Strategy will be discussed at Calderdale Council's Cabinet meeting on Monday 8 November at Halifax Town Hall from 6pm, and will also be live streamed online at https://calderdale.public-i.tv/core/portal/home(external link)