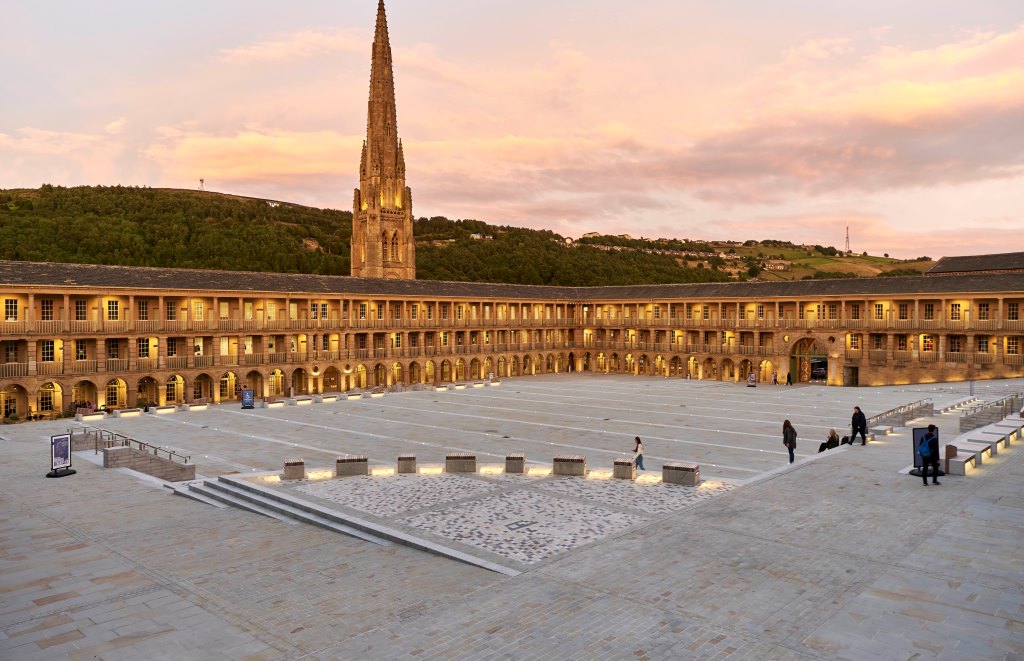 Calderdale Council has secured £1.5 million from the Leeds City Region Business Rates Pool, to help boost the local economy by improving access to skills and jobs for the most disadvantaged residents, and increasing the number of visitors to Calderdale from across the UK and overseas.
By pooling their business rates together, councils in the Leeds City Region can invest millions into projects supporting the area's businesses and vibrant cultural life, as well as improving skills and creating job opportunities.
The Leeds City Region Business Rates Joint Committee has recently backed 20 projects. Calderdale Council was successful in its bids for funding for two major projects.
Cllr Tim Swift, Calderdale Council's Leader, said:
"We're delighted to receive this funding, which will support Calderdale's distinctive cultural attractions and build on the talent and enterprise of our communities. It contributes to the Vision2024 for Calderdale to be a thriving place where people want to live, work, visit and invest."
Project 1 – Halifax and The Piece Hall visitor economy. £496,301 secured from the Business Rates Pool.
Since The Piece Hall reopened in August 2017 following its ground-breaking transformation, footfall has exceeded 2.4 million, it is strengthening the local and regional economy and is putting Halifax and Calderdale on the map nationally and internationally as a must-visit cultural destination.
The Piece Hall Trust runs the building and hosts a world-class, year-round events programme, which already attracts visitors from across the UK and the world. The additional £496,301 from the Business Rates Pool will extend the reach even more by supporting eight major cultural events held in the stunning location of The Piece Hall and in nearby cultural venues between September 2018 and September 2019.
The events will attract an estimated 440,000 visitors from across the UK and overseas for overnight stays and day trips, contributing an estimated £6.3 million to the Leeds City Region visitor economy.
Funded events will include:
The Blondin Gala – September 2018. The Gala will recreate the spectacular historic event of 1861 when international sensation Blondin staged a tightrope walk across The Piece Hall. It will feature an array of artists and performances, including side show curiosities, vaudeville style street theatre, circus acts and magic.
Christmas at The Piece Hall – November-December 2018. The five-week winter festival will include a festive market and the return of the magnificent circus-style Spiegeltent, which will host another 24-day programme of family shows, live music, stand-up comedy and late-night cabaret, alongside seasonal street entertainment.
Further flagship events will be announced by The Piece Hall in due course. Visitors can expect an amazing array of outdoor spectacles and unique experiences.
For more information about The Piece Hall and its events, visit www.thepiecehall.co.uk(external link)
Project 2 – Delivering inclusive growth in Calderdale. £1,003,626 secured from the Business Rates Pool.
The funding will make it possible for the Council to build on its work with community organisations, local businesses and residents to help reduce poverty in Calderdale.
The three-year project will involve improving access to jobs, training, digital skills and health advice for people living in Park and Warley wards initially, where unemployment has increased the most in Calderdale.
The £1,003,626 from the Business Rates Pool will fund a range of activities, including:
Developing a local mentoring and support scheme to help those struggling to find work to match their skills.
Working with local businesses and schools to showcase opportunities for employment, training, apprenticeships and work experience.
Working with local GP surgeries to review support services which could help people with ill health overcome barriers to gain employment.
Offering adult learning taster courses on practical skills, including digital, to help local people engage in learning.
Identifying successful local entrepreneurs who can act as role models to encourage small and medium business start-ups.
Working with the interfaith community to engage young unemployed people in shaping skills and employment programmes.
The outcomes in the two pilot areas will be evaluated for potential rollout to other communities in the future.
The year 2024 marks Calderdale's 50th birthday. Where do we want to be by 2024? What's our ambition and what will be different? Get involved with the debate on Twitter with #VisionCdale2024 and find out more at www.calderdale.gov.uk/v2/council/vision-2024