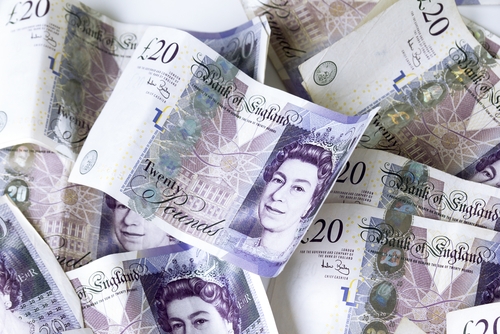 Up to £1.5 million is available for people across Leeds City Region finding it hard to heat their homes or make energy efficiencies to their property this winter.
Fully funded central heating systems and insulation measures such as lofts, cavities and attic rooms are available to help people save money and provide warmer, heathier homes to live in. A free gas connection may also be available to homes that are not currently connected to the gas network.  For households looking to become more efficient with their energy usage, free expert energy advice is also available to help people use less, waste less and pay less for their energy.
To date over 1,500 homes have benefitted from the support available, delivered by Better Homes Yorkshire in partnership with Keepmoat(external link) and Willmott Dixon(external link), with £4.7m of activity delivered through a Leeds City Region supply chain, safeguarding around 200 jobs.
Cllr David Green, Chair of the West Yorkshire Combined Authority Investment Committee and Leader of Bradford Council said:
"I am pleased that West Yorkshire Combined Authority and its partners have already been able to help over 1,500 households improve their health and wellbeing and save on their fuel bills through the Better Homes Yorkshire scheme.

"With a further £1.5 million available for money-saving measures such as new central heating systems and insulation measures available, I would urge any homeowners, private tenants or landlords living in the Leeds City Region experiencing problems heating their homes to contact Better Homes Yorkshire now.

"They can call the scheme free from UK landline on 0800 597 1500 or visit www.betterhomesyorkshire.co.uk(external link)."
Paul Hamer, Chair of the LEP's Green Economy Panel said:
"We have recently been recognised as one of the leading regions in the country on the low carbon agenda and the Better Homes programme is enabling our residents to become more efficient with their energy use and, in turn, take us a step closer to alleviating fuel poverty.

"The benefits of these measures are being felt by both the households improving their energy efficiency and also the local supply chain. We encourage people to find out how they could be supported whilst the funding is still available and ensure we continue to make the Leeds City Region an efficient and resource smart place to live and work."
One home that has already benefitted from the energy efficiency measures includes a mid-terrace home in York which suffered from poor insulation and heating issues. However, thanks to the improvements made through the Better Homes Yorkshire scheme the house's energy efficiency rating rose by 44% and decreased the expected heating and hot water expenses by 31%. The property had internal wall insulation installed as well as fitting a new gas central heating system.
The home also suffered from damp which lead to inefficient heating as well as expensive bills. Following damp treatment, the property is now warmer, draught free, healthier and benefits from reduced energy bills.
Better Homes Yorkshire is open to homeowners, private tenants and landlords in the Leeds City Region in partnership with the councils of Leeds, Bradford, Kirklees, Calderdale, Barnsley, York, Craven, Harrogate and Selby. To be eligible for the funded support, households must be low income or in receipt of benefits to qualify.
People living in Leeds City Region who are having problems heating their home should contact Better Homes Yorkshire by calling 0800 597 1500 (Free from UK Landline) or 0113 897 0977 (Local and mobile call charges apply). For further information please visit www.betterhomesyorkshire.co.uk(external link) .
Funding is limited and interested people need to register before the end March 2016 with work being completed before the end of August 2016.