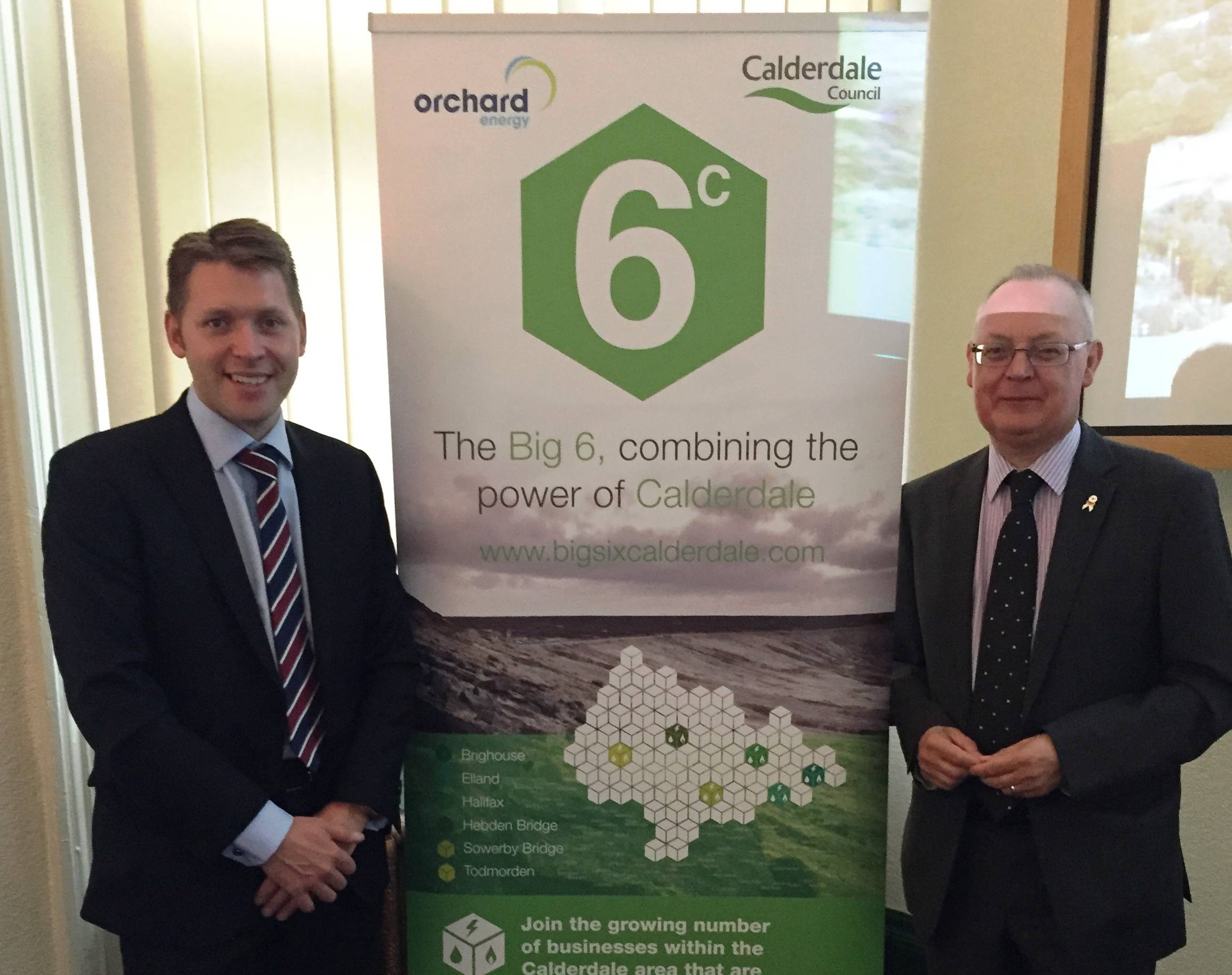 40 Calderdale organisations now reaping the benefits of unique energy initiative
6C Energy has built on a superb first year of service in the local community having helped 40 Calderdale businesses and organisations save a combined total of more than a quarter of a million pounds on their energy bills.
Launched in September 2015 by Orchard Energy in partnership with Calderdale Council, 6C is a unique energy initiative designed to help businesses and organisations across Calderdale reduce their energy overheads.
6C works with private businesses, manufacturers, schools, charities and more, and has so far helped members save in excess of £300,000 on their energy bills.
It is the first scheme of its kind in the UK.
Dru Widdowson, new business executive for 6C and Orchard Energy, said:
"6C Energy's service is uniquely designed to help businesses and other organisations across Calderdale achieve cheaper bills and lower consumption by helping them adapt their current packages to suit their individual needs.
"We are also able to pool resources with other member organisations to achieve greater buying power, resulting in significant savings on energy bills and longer-term stability in terms of package prices."                                            
Cllr Barry Collins, Calderdale Council's cabinet member for regeneration and economic development, said:
"The response from businesses across Calderdale to the 6C Energy initiative has been superb and, whilst we are delighted to reach the milestone of 40 members, we're eager to connect with even more organisations in 2017.

"The 6C initiative helps businesses reduce their energy costs and during the last 15 months has helped to ensure that Calderdale's business community is well on its way to significantly reducing its overall carbon footprint.
"The scheme is also generating a community fund, which will be put back into green energy projects through the Calderdale Energy Future Panel."
For more information on 6C Energy and the benefits of becoming a member, call 0844 581 0844, e-mail info@6Cenergy.co.uk, or go to www.6Cenergy.co.uk(external link) and @6CEnergy(external link).