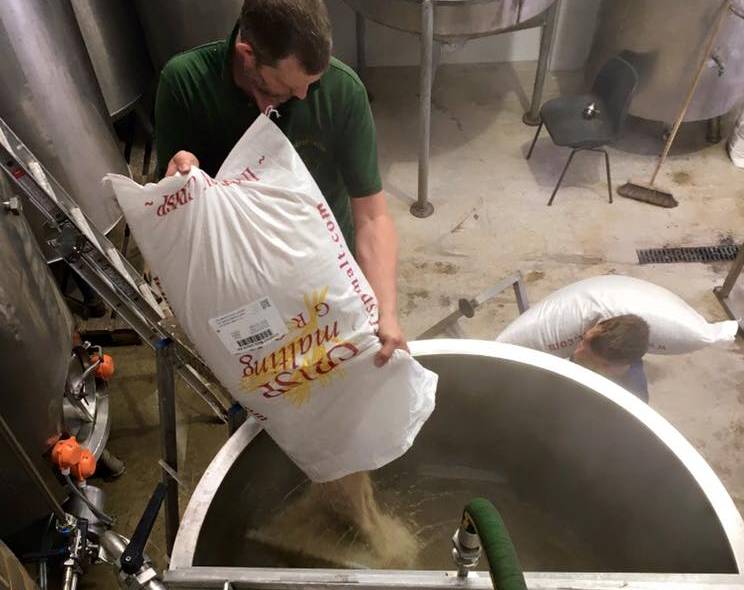 A new grant launched by Calderdale Council and the Community Foundation for Calderdale will help businesses affected by the 2015 floods to expand. 
Since the floods, the Council and the Community Foundation have continued to provide intensive support to businesses to help them get back on their feet. The Council has paid out more than £4 million in grants and Business Rates discounts so far for immediate flood recovery and future resilience, and the Community Foundation has awarded over £600,000 through the Calderdale Flood Fund.
Now that over 90% of affected businesses are fully operational again, the Council and the Community Foundation are offering further financial support to businesses which have recovered from the floods and are in a position to start planning for growth.
Businesses can apply for a Business Enhancement Grant of up to £10,000 each to invest in their expansion, which could include buying new machinery or premises, developing their current premises or taking on new staff or apprentices.
Interested businesses can contact the Council at business@calderdale.gov.uk or on 01422 392222 for more information and an application form. The deadline for the first round of applications is Friday 31 March 2017. Applications will then go through an approval process based on the criteria set out in the application form.
Matt Bell, Director at Slightly Foxed Brewing Company in Mytholmroyd, has recently been awarded a Business Enhancement Grant. The Boxing Day 2015 floods damaged a lot of their equipment and stock, they had to stop production and their sales halved. This prompted their decision to move from Sowerby Bridge to their new premises in Mytholmroyd last summer. Matt says:
"The Council helped us get back on our feet through a £2,500 hardship grant. Sales are now back to normal and we're ready to take our business to the next level.

"We're planning to use the Council's Business Enhancement Grant to expand production by buying larger brewing vessels and extra casks, and offering full-time contracts to part-time staff. This would enable us to get new customers from further afield, which is so important in a competitive market.

"I would definitely recommend applying for the new grant as it helps you to really think about your business's future and how to overcome any barriers to growth. The Council discusses all the options with you, and we've felt supported throughout."
The continuing business and economic recovery from the flooding is also set to get a boost from an innovative partnership between Calderdale Council's business team and the Upper Calder Valley Renaissance (UCVR) flood recovery team.
The two organisations worked closely with the University of Leeds to produce an economic impact report in March 2016, outlining the huge cost of the floods to the local economy. Following on from this, the UCVR has funded and worked with business networks in Todmorden, Hebden Bridge and Mytholmroyd to help them become more established. It has also carried out a pilot project to encourage business-to-business mentoring in Todmorden.
The Council is adding to this by basing business support officers in Todmorden, Hebden Bridge, Sowerby Bridge, Luddendenfoot, Mytholmroyd, Elland and Brighouse. Working at the heart of the flood-affected communities, they are providing tailored support and advice to businesses and helping them in a range of areas, from grant applications and apprenticeships to exporting and networking.
Cllr Barry Collins, Calderdale Council's Cabinet Member for Regeneration and Economic Development, said:
"Since the floods, local businesses have done a great job of showing that Calderdale is open for business, and now it's time for many of them to take things to the next level and think about growth. We want them to expand within the borough – it's a great place to do business. So we're stepping up our support through the new Business Enhancement Grant and the partnership with the UCVR to help them move forward."
Steve Duncan, CEO of the Community Foundation for Calderdale, said:
"In the 25 years the Community Foundation has been around as an independent grant making philanthropic organisation we have never supported businesses, because it was our understanding that our constitution only allowed us to support charitable and not for profit organisations and individuals in crisis. I felt strongly that we should find a way to support the many businesses devastated by the Boxing Day 2015 flood.

"Thanks to a legal review of our constitution, carried out by Chadwick Lawrence Solicitors immediately after the flood, my board of Trustees were satisfied that support for flood affected local businesses legally fell within the parameters of the constitution. We are delighted to have played a significant part, along with Business for Calderdale and the Council, in helping our local businesses get back on their feet." 
Stephen Curry, Chair of the Upper Calder Valley Renaissance, said:
"We reacted quickly to the flooding by setting up a business flood recovery office and since then we have been working with Calderdale Council and discussing a long-term recovery plan. This includes more direct contact with affected businesses to support them over the next two to three years.

"We asked for a dedicated business support officer for the Upper Valley. The Council has exceeded that request by putting a business support officer in each affected town. We will supplement their work by providing a business network facilitator to support the existing networks and develop new ones in the affected areas. Following the economic report, we felt these were two key initiatives that will best support long-term recovery."