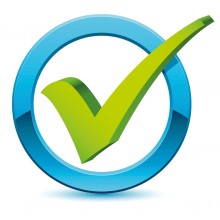 The future is bright for street lights in Calderdale after the Council's Cabinet approved plans to improve their condition, reliability and energy efficiency.
The Council currently has around 31,000 street lights. However, many of these are old and are not energy efficient.
At the meeting of Calderdale Council's Cabinet on Monday 11 April, members agreed to replace the lights that needed fixing or those at high risk of failure with LED lights.
This would involve the replacement of 11,000 lighting columns and 19,000 'lanterns' on existing columns in Calderdale during a four year period.
The Council currently spends £1.3million on Street Lighting energy each year, and their carbon dioxide emissions cost the council £50k annually. 
This type of new energy efficient LED street lighting could save up to £900,000 a year in energy costs and other savings.  
The new LED lights would also reduce the levels of light pollution and the levels of obtrusive light due to the more directional nature of LED lights.
When installing the new columns, consideration will also be given to future flood resilience, looking at options such as Wi-Fi connections in lighting columns, higher level connections and battery backup in the event of power interruptions. 
Calderdale Council's Director of Economy and Environment, Mark Thompson, said:
"We know that having a reliable street lighting service is valuable to residents and helps cyclist, pedestrians and motorists feel safer at night.

"This forward thinking scheme will end up paying for itself due to the reduction in energy costs through the increased energy efficiency of the LEDs.

"It should also reduce calls to the highways service and the contact centre, as the new lights will be more reliable; an LED light can last for up to 100,000 hours compared to a standard street light which lasts for around 15,000 hours."
The new lighting will start to be rolled out from January 2017.