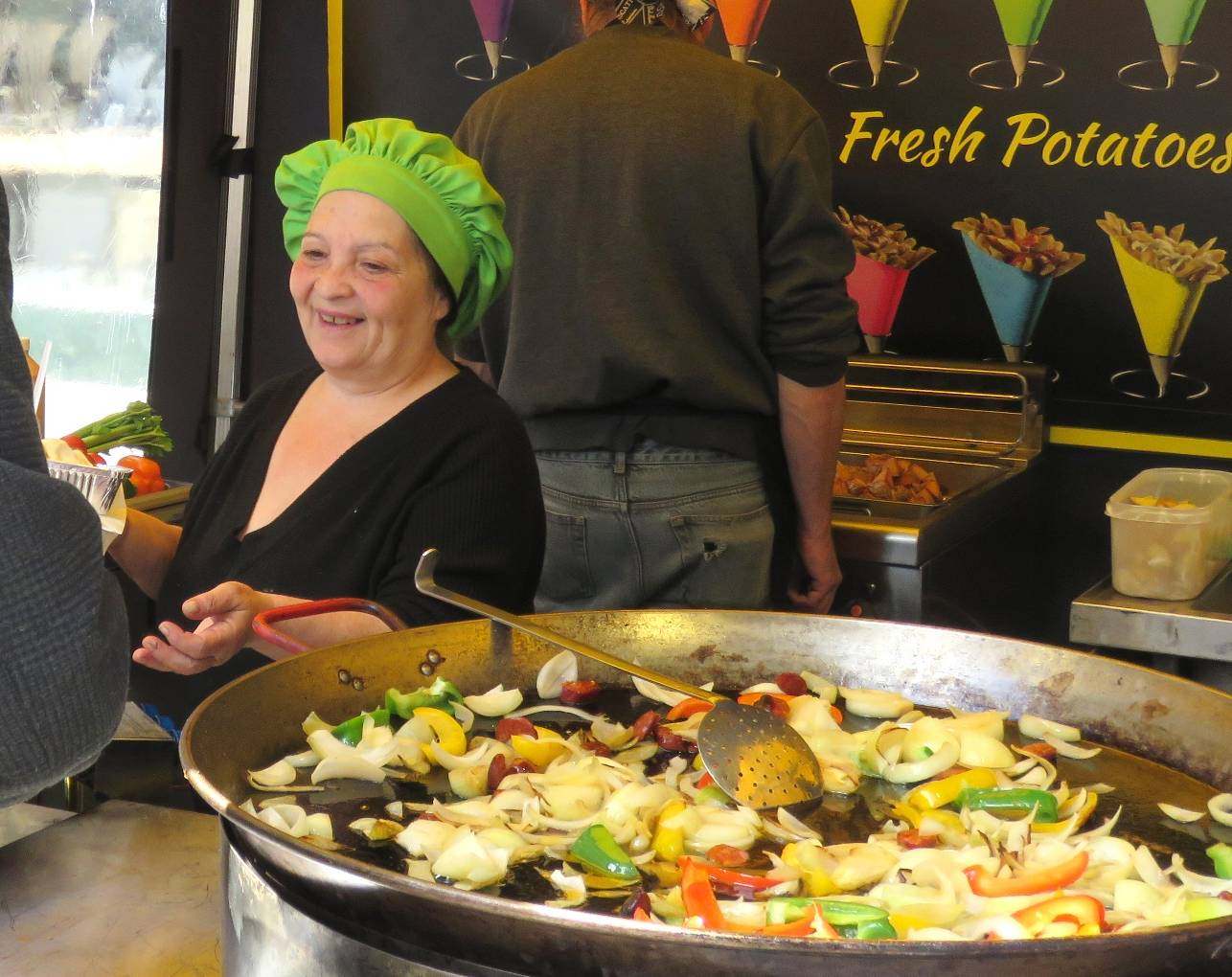 The award-winning International Market is coming back to Halifax from Thursday 5 to Sunday 8 April 2018.
Traders from around the world will be showcasing an array of food, drink, crafts and gifts along Southgate, Corn Market, Russell Street and Crown Street in Halifax town centre.
John Walker, Calderdale Council's Markets Manager, said:
"We're excited to be bringing the International Market back to Halifax. It's always a popular event, attracting hundreds of people and giving a real boost to the town centre. It builds on the variety of food, drink and gifts available all year round at Calderdale's fantastic markets, so why not call into our historic Halifax Borough Market too?"
Just some of the tasty flavours enticing visitors include Greek delicacies such as gyros and souvlaki; a traditional German Schwenkgrill selling bratwurst and currywurst; mouth-watering French crepes and galettes; Catalan cuisine, including tapas and paella; Pofitjes, the famous Dutch mini pancakes with lots of toppings and even ostrich and kangaroo burgers.
As well as international street food there will be some great fresh foods on sale including olives, baklava, focaccia, a vast array of dried fruit and nuts and freshly baked macaroons from Belgium.
If you're looking for a gift or a unique treat for yourself, there will also be stalls selling fantastic handmade jewellery, knitwear and scarves. The famous Dutch Market Garden will return with a huge range of shrubs, bulbs, beautiful plants and trees and garden ornaments.