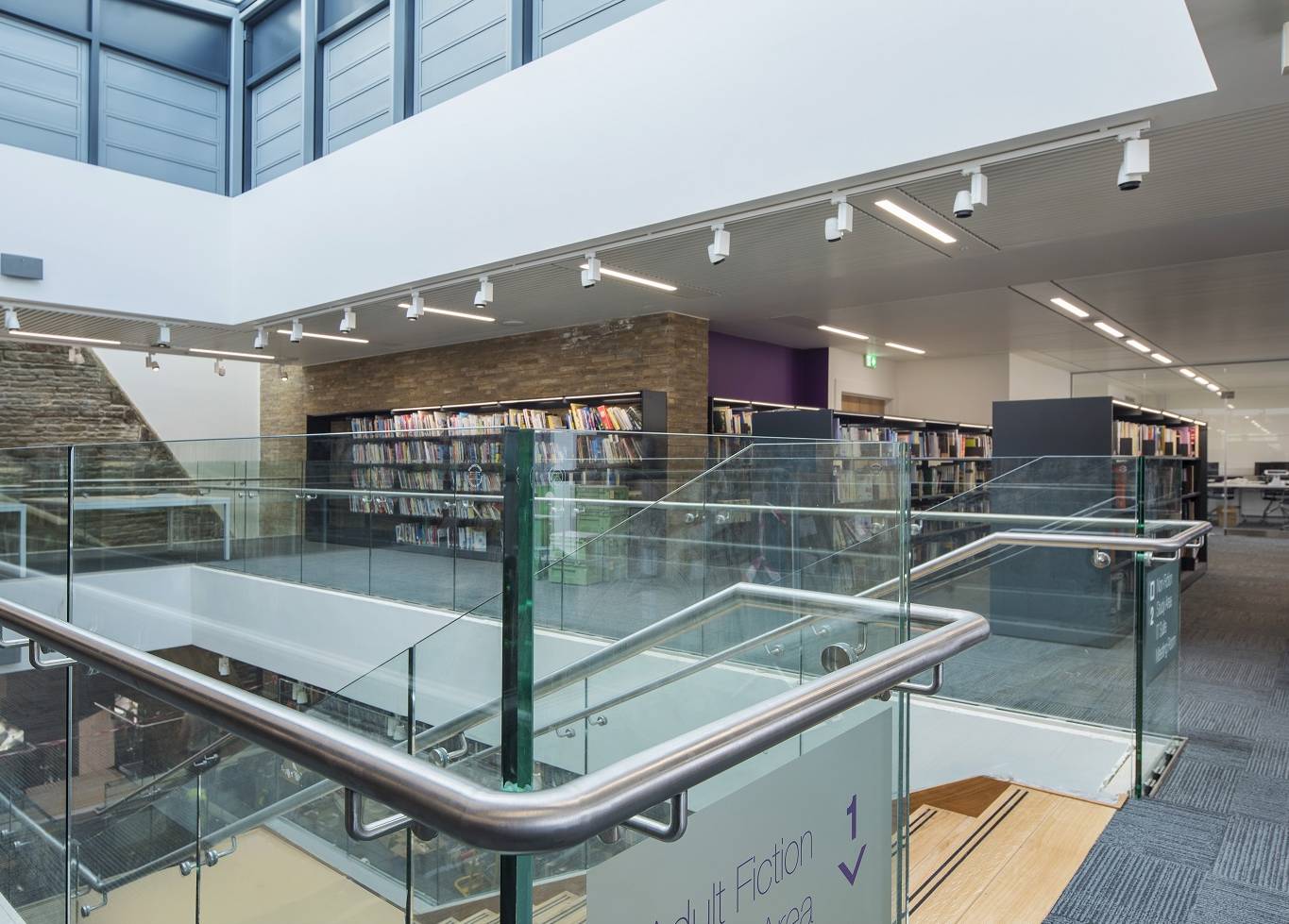 During Libraries Week (9 – 14 October 2017) Calderdale Council is reminding people that its fantastic new Central Library and Archives in Halifax are accessible for all.
Cllr Susan Press, Calderdale Council's Cabinet Member for Communities, said:
"Making sure our brilliant new facilities can be enjoyed by everyone is really important to us. We work with the local office of the Alzheimer's Society and other Calderdale organisations to make sure the library is an accessible and welcoming place. We're really pleased that the building has been received well as a dementia friendly space."
Features which make the library accessible include:
Lifts with easy-to-use controls and sufficient space for wheelchairs and scooters.
Quiet spaces for people to sit and reflect.
A well-lit entrance with natural light.
No highly reflective or slippery surfaces and no bold patterned carpets.
Contrasting colours on the edge of stairs to help people with visual impairments.
Clear signage placed at eye level and well lit, with a good contrast between text and background.
A continued training programme for staff to be dementia friends.
Touchscreens at a height suitable for wheelchair users.
A level approach to the building from The Piece Hall and an external lift from Square Road.
Display cases with items of local interest to stimulate ideas and discussion.
Calderdale's other libraries are also welcoming and user friendly and the Council is working to introduce more dementia-friendly features across its libraries, such as dementia reminiscence boxes at Akroyd Library this autumn.
Special events are taking place in several libraries as part of Libraries Week.
For more information about Calderdale's libraries visit www.calderdale.gov.uk/libraries