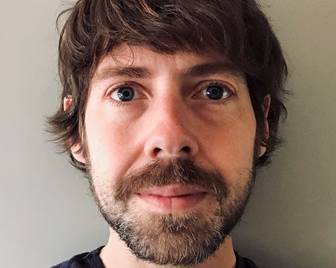 Plans to enable the delivery of new affordable homes on Council-owned land in the Mixenden area of Calderdale are being discussed by the Council's Cabinet.
The Council is committed to meeting identified housing needs within the borough and working in partnership with the Together Housing Group it aims to increase access to good-quality, affordable homes for local families.
In 2018 the Council and Together Housing Group entered into the Calderdale and Together Housing Investment Partnership (CTHIP) to deliver up to 650 new homes over the next five years by developing suitable land owned by either partner.
An area of land at Mixenden Road, Mixenden, owned by the Council, has been identified as a suitable site for housing. The site is close to local amenities and also adjoins land owned by Together Housing, previously occupied by low-rise flats, which have now been demolished.
By combining these sites, it would support a development of 29 homes, with 16 on the Council land. The new homes would be built to sustainable standard, meaning they would be cost effective homes to run and keep warm, ensuring those on low incomes are able to live more affordably.
The Council's Cabinet will consider options for the land. If approved for development as part of the CTHIP, work on the homes could begin as soon as this summer.
Calderdale Council's Cabinet Member for Climate Change and Resilience, Cllr Scott Patient, said:
"There's real demand for affordable housing in the borough and Mixenden is a popular choice for local families. By utilising this Council-owned land, along with the adjoining land owned by Together Housing, it would go some way to meeting this demand, with proposals for 29 new homes.

"The new-build properties would have energy efficient features, to make the homes cheaper to heat and also reduce carbon emissions, supporting our ambition to become a carbon neutral borough by 2038.
"Developing new and affordable homes in North Halifax would also support our wider strategic plan for the area, with a number of complementary development schemes already in progress, demonstrating investment in local communities."
Plans for the Mixenden Road site will be discussed at the meeting of Calderdale Council's Cabinet on Monday 28 March 2022.
The development of good quality, affordable housing across the borough supports the Vision2024 for Calderdale to be a place where people can live a larger life – a place that is distinctive, resilient, full of hope, and where talent and enterprise can thrive.
The year 2024 marks Calderdale's 50th birthday. Where do we want to be by 2024? What's our ambition and what will be different? Get involved with the debate on Twitter with #VisionCdale2024 and find out more at www.calderdale.gov.uk/vision