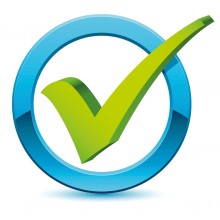 Calderdale community organisations could soon be making an even bigger difference to local people, thanks to proposals from Calderdale Council to step up its work to nurture them and help them grow by adopting a new 'community anchor policy', to be discussed by Cabinet on Monday 10 October 2016.
Community organisations have a huge role in the local area. They run valued community facilities, give advice, help vulnerable people,support communities at times of crisis, encourage volunteering, bring people together, and much more. 
Over the last few years the Council has become a national pioneer in working with community groups to provide services and support local people. For example, it created successful community hubs across Calderdale in response to the Boxing Day 2015 floods, which played a vital part in the recovery effort.
The Council has also led the way with 14 significant community asset transfers, with previously Council-run buildings now providing vibrant facilities at the heart of local areas. This includes the biggest asset transfer in the UK at Centre at Threeways (a former school became a thriving hub with facilities including a gym and GP surgery) and the first Town Hall to be handed over to a community group (Hebden Bridge Town Hall is now run by Hebden Bridge Community Association, with a vibrant community café).
The Council wants to build on this strong track record and strengthen the support it gives to community organisations to enable them to deliver more for local people.
On Monday 10 October, Cabinet will discuss plans to introduce a 'community anchor policy', where the Council would work more closely with key, established organisations across the area to provide more services.
Cllr Susan Press, Calderdale Council's Cabinet Member for Neighbourhoods and Communities, said:
"Calderdale has lots of community groups doing fantastic work for local people, and we know how much this is valued. The Council is keen to work more closely with organisations that we know will help us transform services, deliver more for residents and achieve our ambitions for Calderdale. This is especially important in the context of the significant savings we need to make.

"We already have many examples of successful work with local community groups, including the remarkable response to the Boxing Day 2015 floods; the Staying Well project to reduce loneliness through community activities; and the transfer of buildings to local groups, such as Centre at Threeways in Ovenden and Hebden Bridge Picture House."
This kind of community-led regeneration is increasingly important as a new form of economic development – another reason why the Council is looking to introduce a policy to strengthen its work with community groups.
Whilst this will not guarantee more funding for such groups, it emphasises the commitment to providing greater support, which could ultimately result in attracting more investment.
The community anchor policy will be discussed by Calderdale Council's Cabinet on Monday 10 October 2016 at Halifax Town Hall from 6pm. It will then go to Full Council for approval.