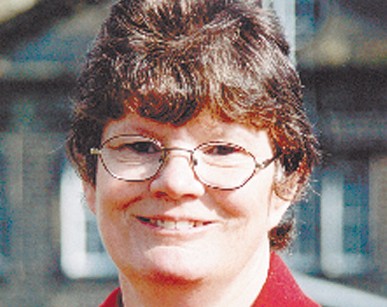 It's time for new beginnings, with Calderdale students back in the classroom for the new term, and flood-affected schools getting back to normal after tireless efforts to get back on their feet.  
Inspiring stories of sheer determination and community spirit have been widespread across Calderdale since the Boxing Day 2015 floods, and that includes the four schools that were severely damaged by Storm Eva.        
Since then the schools, with support from Calderdale Council, have been busy taking steps to recover and become more resilient to any future flooding.   
Two of the schools affected were Burnley Road Academy in Mytholmroyd and Riverside Junior School in Hebden Bridge.  
Burnley Road Academy has now reopened after having to temporarily close due to flooded classrooms and offices on the ground floor, and significant debris and mud around the building and in the playgrounds.  
To ensure that students could continue to learn, lessons were moved to Calder High School in Mytholmroyd and Savile Park School at Heath in Halifax during the closure period. All students adapted well, didn't miss a day of school and made firm friendships. The Council helped to arrange transport so that students could travel to the other schools easily.  
Further down the road, at Riverside Junior School, flood water left the whole lower floor out of use, and the entire building with no heating. Lessons were moved to the upper floor and lessons continued.  
After a big clean up and a real community effort, Riverside is nearly back to normal. A number of changes have been made to help protect the school from any further flooding. For example, the outdoor wooden activity centre and chair legs inside have been replaced with steel, new IT equipment has been installed higher up from the floor, and the Council has funded a new boiler house to make the central heating more resilient.  
Rachel Burton, Head of Riverside Junior School, said: 
"The staff, children and parents have been amazing throughout this time and the strength of the community has really helped getting us back on our feet. The school is nearly complete, with modern downstairs classrooms, hall and gym facilities up and running, and hopefully with our newly developed  community room we can give something back – something really positive to come out of the situation." 
Cllr Megan Swift, Calderdale Council's Cabinet Member for Children and Young People's Services, said: 
"It's heartening to see students returning to their refurbished schools after the difficult last few months. Thanks to the great teamwork and commitment of school staff, pupils, parents, volunteers and the Council's school support team, learning continued after the floods, and now the affected schools are better protected." 
Central Street Infant and Nursery School in Hebden Bridge and Scout Road Academy in Mytholmroyd were also severely affected by the Boxing Day floods. Central Street stayed open but teaching was moved to the upper floor. Scout Road Academy remains closed and is expected to reopen after the October 2016 half term. Other schools in Calderdale were also affected by the floods and remained open.  
ENDS