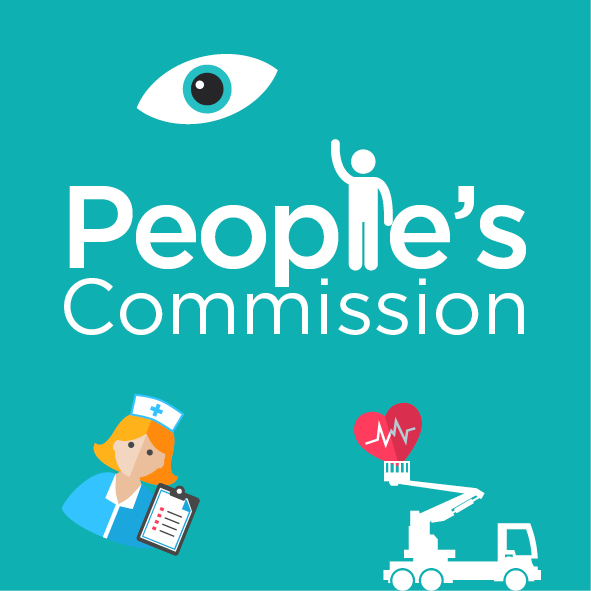 If you haven't already had your say on what health services are needed in Calderdale, now and in the future, there's still time for you to take part. 
Calderdale Council's People's Commission will be holding its next public consultation events over the next few weeks: 
·         6.00pm – 8.00pm Wednesday 10 September 2014 at Halifax Town Hall

·         10.00am -12.00pm Saturday 13 September 2014 at Todmorden Town Hall

·         3.00pm – 5.00pm Tuesday 16 September 2014 at Shay Stadium
The events will be hosted by members of the People's Commission panel and they are particularly keen to hear the views of residents.  
Chair of the People's Commission, Professor Andrew Kerslake said: 
"We want to hear from anyone – whether they currently use these services, care for someone who does or are likely to need them in the future.

 "Over the past few weeks we have heard the experiences of many people across Calderdale, which has given us really detailed evidence to consider. In recent weeks, for example, members of the panel have visited local day centres, at the invitation of Age UK, to hear the views of local people who use their service.   

"We are continuing to gather evidence, so if you would like to share your own experiences please get in touch."  
Members of the public are also welcome to attend the next meeting of the People's Commission panel, which will take place at The Shay Stadium on Tuesday 16 September, from 3.00pm to 5.00pm.  
Panel members will hear a representative from the Yorkshire Ambulance Service discuss the potential impact of proposed changes to local hospitals.  
Evidence will also be given by a panel of voluntary sector organisations on their contribution to local health and social care services, their views on what is currently provided and any proposals they may have for improvements. 
If you aren't able to attend the meetings you can still get involved.  You can send details of your own experiences of local health or social care services and how you would like to receive services in future, by contacting the People's Commission by: 
The panel will review people's comments until the Commission closes in the autumn. 
Calderdale's Clinical Commissioning Group (CCG) is currently reviewing local health services and the People's Commission will give local people an opportunity to debate what services are needed now and in the future.
 The People's Commission has an evidence gathering panel which includes Councillors from the Council's three main political parties, and an independent Chair, Professor Andrew Kerslake, an Associate Director of the Institute of Public Care and an Emeritus Professor at Oxford Brookes University. 
The People's Commission is expected to report its recommendations to full Council and the CCG.