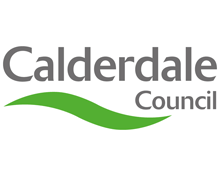 One in four people have a mental health problem and January in particular is a difficult time for some. Many people are anxious about financial problems and the cold dark winter can add to feelings of depression and fatigue. Calderdale libraries are now participating in Books on Prescription, a new national campaign where your GP, Nurse Practitioner or other health professional can prescribe self-help books, which are available in many Calderdale libraries and can be borrowed for free.
The Books on Prescription scheme provides self-help books, all expert-endorsed and supported by the Department of Health, for a range of common, mild or moderate mental health conditions such as depression, anxiety, anger and some eating disorders. 
Calderdale Council's Cabinet Member for Communities, Cllr Steve Sweeney, says:
"Early intervention is recognised as the way forward in promoting good mental health and wellbeing so we are more resilient and better placed to cope with the many challenges life throws at us. Whilst we cannot, unfortunately, simply make all of our problems disappear, being able to manage them in a more positive way can make us feel better about life."
The first step in seeking help is to contact your GP about Books on Prescription, or for more information visit www.calderdale.gov.uk/libraries or your local library – what better time is there than the start of a new year to make some positive changes?