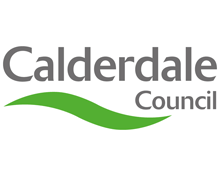 Calderdale Health and Wellbeing Board has committed to making life better for disabled children, young people and their families by signing the Disabled Children's Charter for Health and Wellbeing Boards, developed by Every Disabled Child Matters and The Children's Trust, Tadworth.
 Health and Wellbeing Boards play an important strategic role in the new health system. The boards bring together key leaders from health and social care to develop a shared understanding of the needs of their local communities and how to address them. They will drive local integration between health, social care and wider partners and act to reduce health inequalities.
 By signing the Charter, Calderdale has pledged to meet specific commitments within one year, including: 
Engaging directly with local disabled children, young people and parent carers and embedding their participation in their work
Setting strategic outcomes for local partners to meet in relation to disabled children, young people and their families
Promoting early intervention and smooth transitions between children and local adult services
The Disabled Children's and Young People's Strategy Board will support and monitor this work as outlined in their strategy. The Board is also overseeing the Special Education Needs reforms. 
Christine Lenehan, EDCM Board Member said: 
"We are delighted that Calderdale has signed the Disabled Children's Charter for Health and Wellbeing Boards. This represents a real commitment to addressing the enduring challenges in meeting the needs of disabled children, young people and their families. We are pleased that Calderdale is taking this opportunity to make a positive impact on their lives."
 Dalton Leong, Chief Executive of The Children's Trust, Tadworth said: 
"By signing our Disabled Children's Charter, Calderdale is showing that it cares about meeting its responsibilities towards local disabled children, young people and their families. We are confident that families with disabled children in Calderdale can look forward to the Board delivering its commitments in the coming months." 
Leader of Calderdale Council and Chair of the Health and Wellbeing Board, Cllr Tim Swift said: 
"I'm really pleased that we've signed the Disabled Children's Charter. We have always been committed to helping disabled young people, but now this commitment is official.

 "By signing the Charter we are pledging to achieve a number of objectives within the year, including actively involving disabled communities in decision making, and engaging directly with families and disabled children.

 "The Health and Wellbeing Board will work hard to ensure we are continuing to meet the needs of all disabled children and their families, across Calderdale."