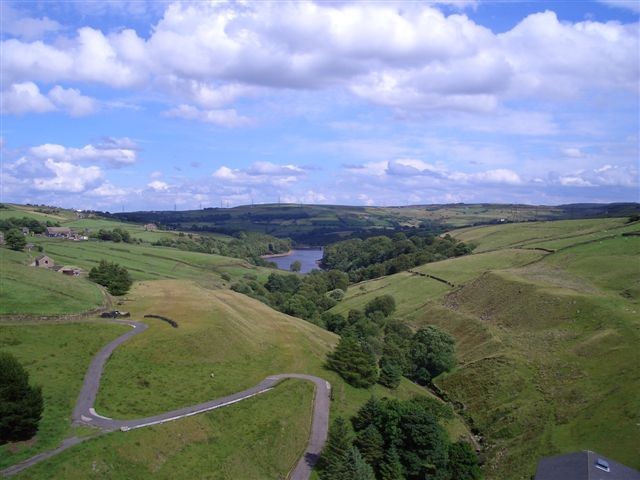 An event celebrating the hard work of young volunteers in Calderdale is being held in Halifax on Thursday 6 March. 
Young volunteers in Calderdale have been learning practical outdoor skills and getting valuable work experience helping them towards jobs in the countryside and construction sectors. 
The first placements have been a great success and as they're nearly complete, the team are keen to show off the hard work and dedication that the volunteers have invested in the project. This work will be showcased at an event on Thursday 6 March, hosted by Calderdale Council's Community Taskforce at Caddyfields playing field, off Trooper Lane, Southowram Bank, Halifax from 1pm. 
As part of Calderdale Council's ongoing commitment to reduce youth unemployment across the borough, its Community Taskforce team recently launched the scheme, which offers valuable training in outdoor skills to local residents aged between 16 and 24 and not currently involved in training, education or employment.  
Individuals work as part of a voluntary team, carrying out a range of environmental projects from flood mitigation measures to local litter picks. The programme helps each young person gain vital skills in countryside management and environmental projects, which helps them towards employment in the sector. 
The event will be an opportunity to meet current volunteers and find out more about the Taskforce scheme. There's even the chance to try out woodland skills and to watch the work of a chainsaw sculptor who will be creating wood carvings throughout the day.
 One young person involved in the scheme, said: 
"I have been successful in gaining an apprenticeship…this opportunity was brought to me when my drawings stood out to my supervisor…we did some mock interviews, which were very helpful and gave me confidence" 
Another commented: 
"This placement has helped me to gain a lot of experience, it has helped me gain confidence with things such as interview skills, knowledge of the outdoors and working as a team" 
Calderdale Council's Cabinet Member for Economy and Environment, Cllr Barry Collins, said: 
"This project was designed to launch the Council's new Community Task Force, so I'm really pleased that it's been a success, giving young people who may have struggled to find employment the chance to gain some experience in an outdoor role. 

"This Caddyfields event will be a good opportunity to find out more about the scheme, and meet some of the young people involved. It will also be useful to relevant businesses who may be considering taking on a young apprentice, as our Grow Your Future team will be on hand to give advice and information about funding grants."