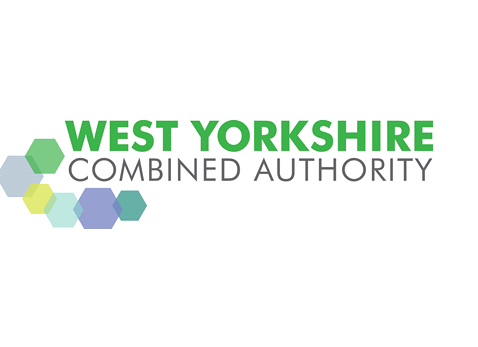 Calderdale is paving the way to creating a more active and healthy workforce, as the first West Yorkshire District to have both the council and it's largest training provider, Calderdale College, accredited as Walk Friendly Workplaces. 
The CityConnect Walk Friendly Workplace scheme, delivered by Living Streets the UK charity for everyday walking, supports workplaces to promote walking to and around their sites through activities and planning exercises. 
The college and the council, as two of the district's largest employers, are leading by example in their commitment to promoting active travel to employees and students. 
Paul Butcher, Director of Public Health at Calderdale Council said:
"We are on a mission to make Calderdale the most active borough in the north of England by 2021. We are encouraging all our employees and local people to be more active more often, to help them live healthier, happier and longer lives.  

 We chose to take part in the Walk Friendly Business Scheme as part of our commitment to helping and encouraging our employees to be active, to and from work and during the working day and to help us to achieve our mission.  We are aware that time is the biggest barrier in our employees being active, therefore anything we can do to help them be active during the working day is something we are striving to achieve. 

Walking is free and one of the easiest ways our employees can get more active, lose weight, build strength and become healthier. A brisk 10 minute daily walk has lots of health benefits and counts toward the recommended 150 minutes a week of exercise. Being active reduces the risk of heart disease, stroke, type 2 diabetes and cancer by up to 50% and lower the risk of early death by up to 30%.  Physical activity can also boost self-esteem, mood, sleep quality and energy, as well as reducing the risk of stress, depression(external link), dementia and Alzheimer's disease.  We are hoping to see an increase in the number of our employees walking, leading to a happier, healthier, productive workforce" 
Cllr Keith Wakefield, Chair of West Yorkshire Combined Authority's Transport Committee said:
 "I am pleased to see that Calderdale are setting such a good example for the rest of the region.

 By encouraging people to become more active, organisations which employ a large number of people not only influence their direct workforce but also the friends and family who are likely to be the first people to notice the positive health and lifestyle changes which Paul refers to. 

By encouraging more walking our region's organisations are also showing great business sense, taking a short walk everyday has the potential to increase a person's productivity by up to 30%, which could make a huge difference to workplace efficiency." 
John Rees, Principle and Chief Executive of Calderdale College said:  
"Calderdale College is very pleased to be recognised as a Walk Friendly Workplace and proud that the College has a very active staff wellbeing programme, which includes planned walks for colleagues to take some time out and to socialise whilst getting some gentle exercise. We are hoping to do even more in the spring and summer months this year and have discussed joining colleagues from other workplaces for joint walks in the future." 
The Walk friendly Workplace Scheme is open to organisations across West Yorkshire. By taking part businesses will benefit from tailored advice, support and activities to promote walking. For more information on joining the Walk Friendly Workplace Scheme, visit: cyclecityconnect.co.uk/cityconnectwalking/(external link) 
If you would like ideas for how to fit more walking into your day, visit: cyclecityconnect.co.uk/walking/(external link). By setting realistic walking goals and getting a friend or family member involved too, you're already taking a step in the right direction.