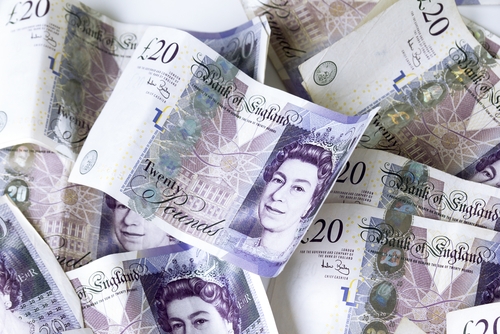 Calderdale's amazing community groups continue to work tirelessly to help the borough's most vulnerable people through the coronavirus (COVID-19) pandemic.
These groups are now set to receive a financial boost, thanks to a new local grant scheme.
To recognise their major contribution to the COVID-19 response and to support them financially, Calderdale Council and the Community Foundation for Calderdale have joined forces to launch the Emergency Community Support Fund.
Local community organisations, charities and not-for-profit / mutual aid groups can apply for up to £1000 each to support their response to COVID-19. From shopping and delivering food, medication and other essentials, to lending a friendly ear over the phone, the borough's volunteers are helping to provide a vital lifeline to some of the most vulnerable and isolated residents.
It is essential that all activities are carried out in line with the Government's guidance on social distancing(external link) and how to help safely(external link).
Cllr Scott Patient, Calderdale Council's Cabinet Member for Climate Change and Environment is now supporting voluntary sector work, as his Cabinet role has been extended during the pandemic, building on the incredible community response to the floods. He said:
"I am so impressed by the way Calderdale's communities are rallying round to support each other through this national emergency. At a time when we have to be physically apart, the borough's community spirit, kindness, resilience and sheer grit show that we can all get through this together.

"Thank you to all the community and voluntary groups who are playing such a huge part in the joint response to COVID-19, working alongside the Council and other organisations. They are doing an amazing job and we want to support and recognise their efforts. We hope that our joint funding with the Community Foundation for Calderdale helps them to keep their essential services going at this testing time, and we encourage all eligible groups to apply."
Steve Duncan DL, CEO of the Community Foundation for Calderdale (CFFC), and his team are working hard to attract more donations to the Community Resilience Fund(external link) set up in response to the pandemic, to help vulnerable people across the borough. This has already raised over £63,000 (with pledges) and the Council is now adding to the fund to boost the support available for those in greatest need. Steve said:
"What a year 2020 is turning out to be. First we had the flooding in February and now the coronavirus! My heart goes out to all the businesses, charities and householders still recovering from the floods and now having to deal with the coronavirus.

"CFFC have teamed up with the Council to get grants to where they are most needed. Together we can keep people safe and well and we can come out of this with a new sense of community and an even greater pride in our amazing NHS, our care workers and all the other strands of work that we may have taken for granted before, but never will again!"
To apply for a grant of up to £1000 per organisation, and to find out more about the criteria, please visit https://ukcf.secure.force.com/forms/CMBCCommunityResilienceFund(external link)
Grants must be spent on activities which support people through the immediate emergency caused by COVID-19. They must only be used to benefit vulnerable residents who live in Calderdale. Eligible spending includes volunteers' expenses, petrol or transport costs, stationery, printing and leaflet costs. Grants cannot cover the cost of food.
More information and support:
For up-to-date and reliable information about COVID-19, use trusted sources such as:
www.gov.uk/coronavirus(external link)
www.nhs.uk/coronavirus(external link)
www.calderdale.gov.uk/coronavirus
The Council urges everyone in Calderdale to follow the Government guidance on Staying at home and away from others(external link). This is the single most important thing you can do to protect the NHS and save lives. As well as social distancing, you can reduce the risk of catching and passing on COVID-19 by washing your hands(external link) with soap and water often, for at least 20 seconds, avoid touching your face and follow the 'catch it, bin it, kill it(external link)' guidance.
Calderdale Council continues to work on all aspects of the response to COVID-19. At its Cabinet meeting on Monday 16 March, the Leader of the Council, Cllr Tim Swift, announced a 10-point plan detailing how the Council will respond to the risks related to COVID-19. Coordinating the community response is point four of the plan.