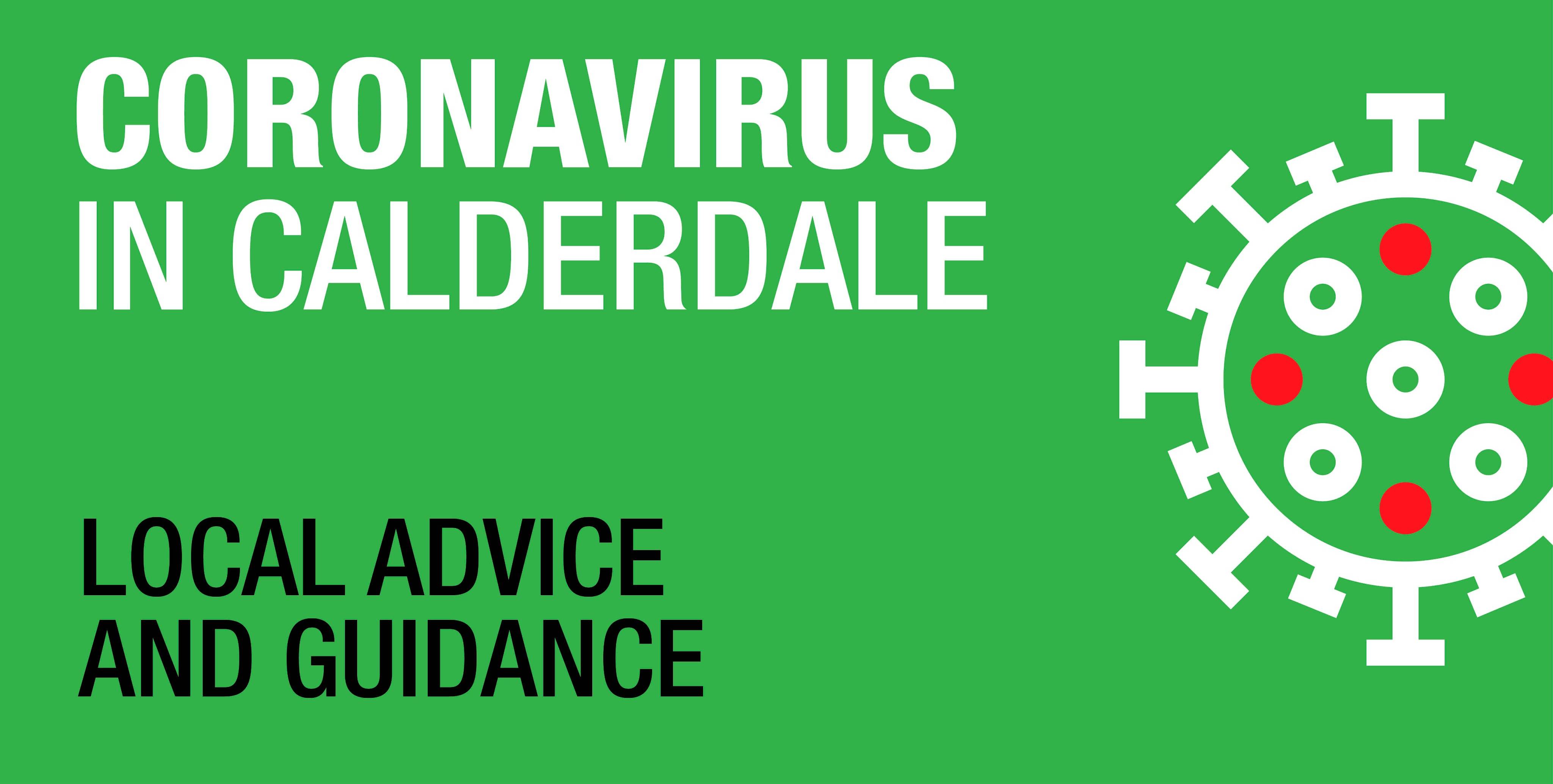 Bereaved families in Calderdale will now be able to attend a short outdoor service for cremations at Park Wood Crematorium, enabling them to say goodbye to their loved ones whilst protecting people's safety through social distancing outdoors.
Calderdale Council has changed its approach to cremations to provide extra support to grieving families, giving up to 10 mourners the chance to formally pay their respects at the extremely difficult time of losing someone – made even harder by the COVID-19 pandemic.
Previously, the Council had announced that cremations booked from Monday 6 April onwards were taking place with no chapel services and no mourners present, as it was becoming increasingly difficult to prevent the spread of the virus inside the chapel.
Now, for cremations booked from Monday 6 April 2020 onwards, up to 10 mourners will be allowed to gather outside the chapel and pay their respects whilst accompanying their loved one's coffin up to the chapel entrance, and whilst an officiant conducts a short outdoor service.
Everyone at the service must stay two metres apart from each other at all times, in line with Government guidance, and they will unfortunately not be able to go inside the chapel. This is to provide as much support as possible to bereaved families, but to also maintain the Council's priority of saving lives, reducing risk to the most vulnerable and protecting the NHS.
Alternatively, families can still choose to have a cremation service inside the chapel, unattended by any mourners, so that the service can be recorded or webcast for family and friends to see at home.
As the pandemic is a rapidly developing situation, the Council continues to monitor all of its services and is ready to adapt as required. The new approach to cremations brings them in line with burials, which are still restricted to a maximum of 10 mourners with strict social distancing measures. All kinds of funeral service are being kept under review.
The Park Wood Crematorium grounds will be closed to the general public from Saturday 18 April 2020, in line with the Government's new COVID-19 guidance. Funerals will be allowed to enter the grounds with up to 10 mourners, but the gates will be closed and controlled by staff throughout each day. The Council's priority is the safety and wellbeing of all staff, funeral directors and local people, and to maintain this, it needs to manage the number of people in the grounds at any one time.
The Council has advised funeral directors of the changes.
Cllr Susan Press, Calderdale Council's Cabinet Member for Public Services and Communities, said:
"The COVID-19 pandemic is an unprecedented and challenging situation for everyone. It has meant that we have had to make some very difficult decisions to provide the best possible protection for our whole community and to reduce the spread of this terrible virus.
"We understand how hard this is for people losing loved ones at this time. Although we sadly have to keep certain restrictions in place during the outbreak as safety is our priority, we hope that our new approach to cremations brings some comfort to grieving families and friends.
"We want to reassure people that all funeral services continue to be carried out with the utmost care and respect. We are doing everything we can to offer the fullest support possible to families from our Bereavement Service staff, and to maintain as many of the usual personal arrangements for cremations as possible in these challenging times. An officiant can be present to commit the body, music can be played before and after the committal, flowers and photographs can be placed on the coffin and ashes can be collected safely the next day."
The Council continues to work with funeral directors to ensure that families are able to hold a celebration of life or a similar service when facilities become available again, to give everyone the chance to respectfully mark the loss of a loved one.
Anyone displaying symptoms of COVID-19 should not attend any kind of funeral service. People over 70, those with underlying health conditions or pregnant women should pay particular attention to the Government guidance and are encouraged to stay at home.
The Council urges everyone in Calderdale to follow the Government guidance on Staying at home and away from others(external link). This is the single most important thing you can do to protect the NHS and save lives. As well as social distancing, you can reduce the risk of catching and passing on COVID-19 by washing your hands(external link) with soap and water often, for at least 20 seconds, avoid touching your face and follow the 'catch it, bin it, kill it(external link)' guidance.
For up-to-date and reliable information about COVID-19, use trusted sources such as:
www.gov.uk/coronavirus(external link)
www.nhs.uk/coronavirus(external link)