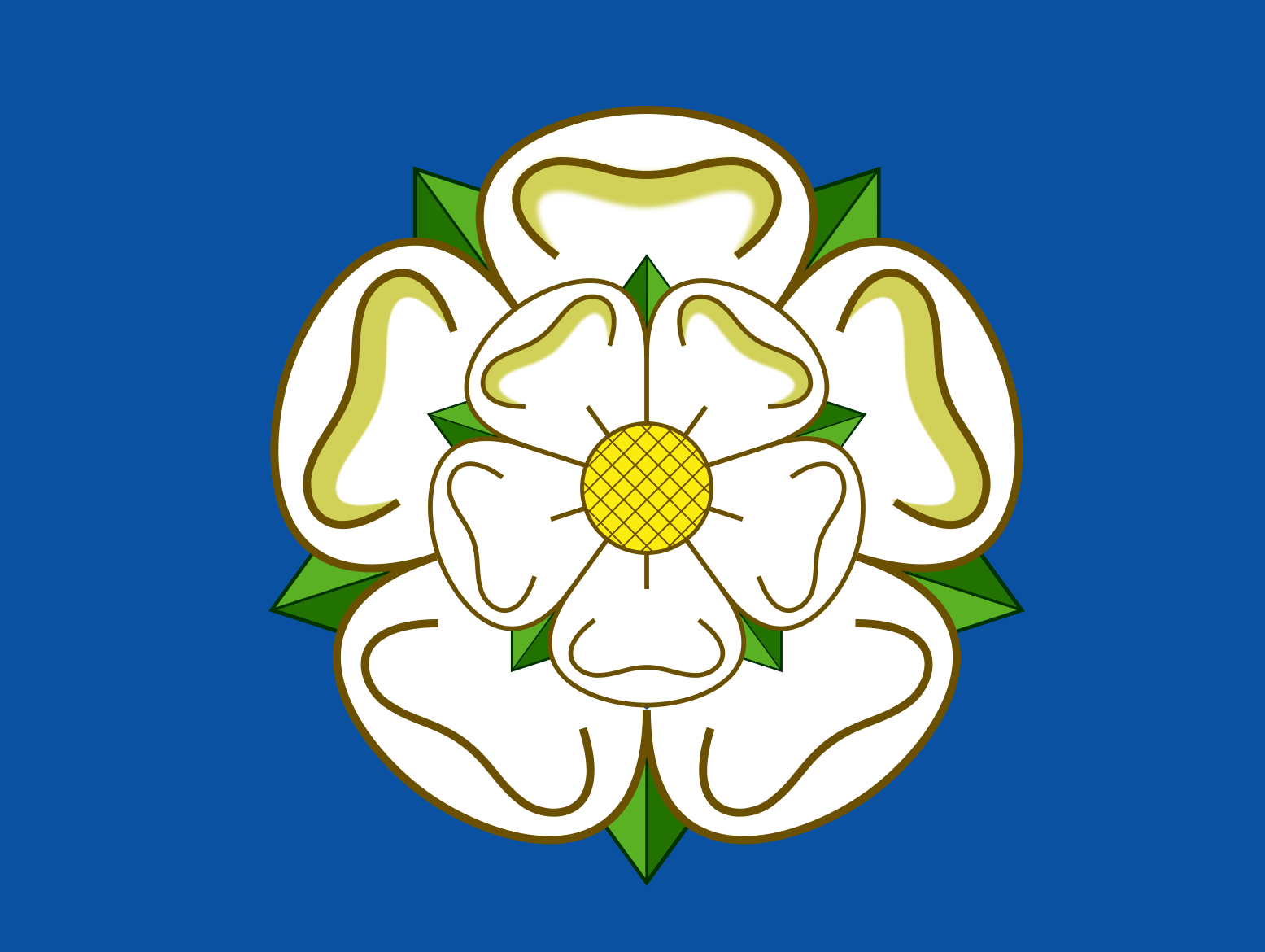 Halifax will be the place to be on Monday 1 August 2016 as the town hosts the civic celebrations to mark the county's special day. 
Over 200 civic dignitaries, invited from across Yorkshire, will parade through the town, led by The LA Jazz Band.  The parade will start at 10am from Halifax Town Hall.   
Businesses along the parade route are being encouraged to dress their premises with a Yorkshire theme and everyone is welcome to line the procession to watch. 
A range of fun family activities are planned to help mark Yorkshire Day, which are taking place once the ceremonial parade has passed through the town. 
Mayor of Calderdale, Cllr Howard Blagbrough said: 
"Yorkshire Day is a chance for us to celebrate all that is great about our county.   

"I'm delighted that Calderdale is hosting this year's civic ceremony in Halifax and I'm really looking forward to welcoming guests from the whole of Yorkshire. I am also looking forward to all of the fun things which are planned for the day – there really is something for everyone!  Why not watch the procession and then join in the celebrations?" 
Pop into Halifax Visitor Centre in the Central Library between 10.30am and 12.30pm, to enjoy a Yorkshire Tea Party, organised by the Siddal WI.  Plenty of delicious Yorkshire fayre will be on offer to help celebrate and the WI requesting donations to raise money for their chosen annual charity. 
There's also a chance to win a jar of Yorkshire Mix, for whoever correctly guesses how many sweets it contains.  It's 50p a guess and all proceeds go to the Mayor of Calderdale's charities, which this year are: Together for Looked After Children; The Forget Me Not Children's Hospice and The Brighouse Rest Centre. The jar has been kindly donated by J. Dobson & Sons Ltd from Elland.  
Calderdale's museums and libraries are also helping to celebrate Yorkshire Day with a range of Yorkshire themed events which will appeal to young and old.
On Saturday 30 July 2016 at 2pm, Bankfield Museum will hold a talk on George Walker's book, 'The Costumes of Yorkshire', which was published in 1814.  This illustrated book contains 40 colour plates showing occupational clothing of the working classes throughout the region. The talk will be brought to life by demonstrators wearing reproduction costumes throughout the event.
Children have the chance to show their pride in their county by having a white rose painted on their face on Yorkshire Day.  The face painting session will run from 1-3pm at the Children's Library in Halifax Central Library.  
Young visitors to the Central Library (10.30-11.30am) or Brighouse Library (2-3pm) can also make white roses, which will be used to decorate the building in true Yorkshire style. Or why not make your very own Yorkshire sheep to take home? These free activities are suitable for the whole family and you don't need to book. 
Rod Dimbleby will be at Elland Library at 2pm on 1 August telling stories and reading poems in Yorkshire Dialect. Yorkshire poet, Craig Bradley has been recorded reading his newly-composed 'Yorkshire Shakespeare sonnet' which will be played in the Central Library.   
'Weird Yorkshire' will be celebrated with a display at the Central Library and 'Yorkshire and Proud of It' collections will be on show at the Central Library and Hebden Bridge Library.  Licensed vintage film footage of Yorkshire scenes will be screened at the Central Library, King Cross and Todmorden throughout the day.
Keep an eye on the Visit Calderdale(external link) website to find out what other activities are taking place.  And for a bit of fun, have a look at the Visit Calderdale Facebook page for daily words of Yorkshire wisdom and sayings.
To help get into the spirit of the day why not purchase a Yorkshire flag from your nearest Visitor Centre?  There will be a range of Yorkshire Day merchandise for sale to help you celebrate the best of Yorkshire, which is still the UK's largest county.