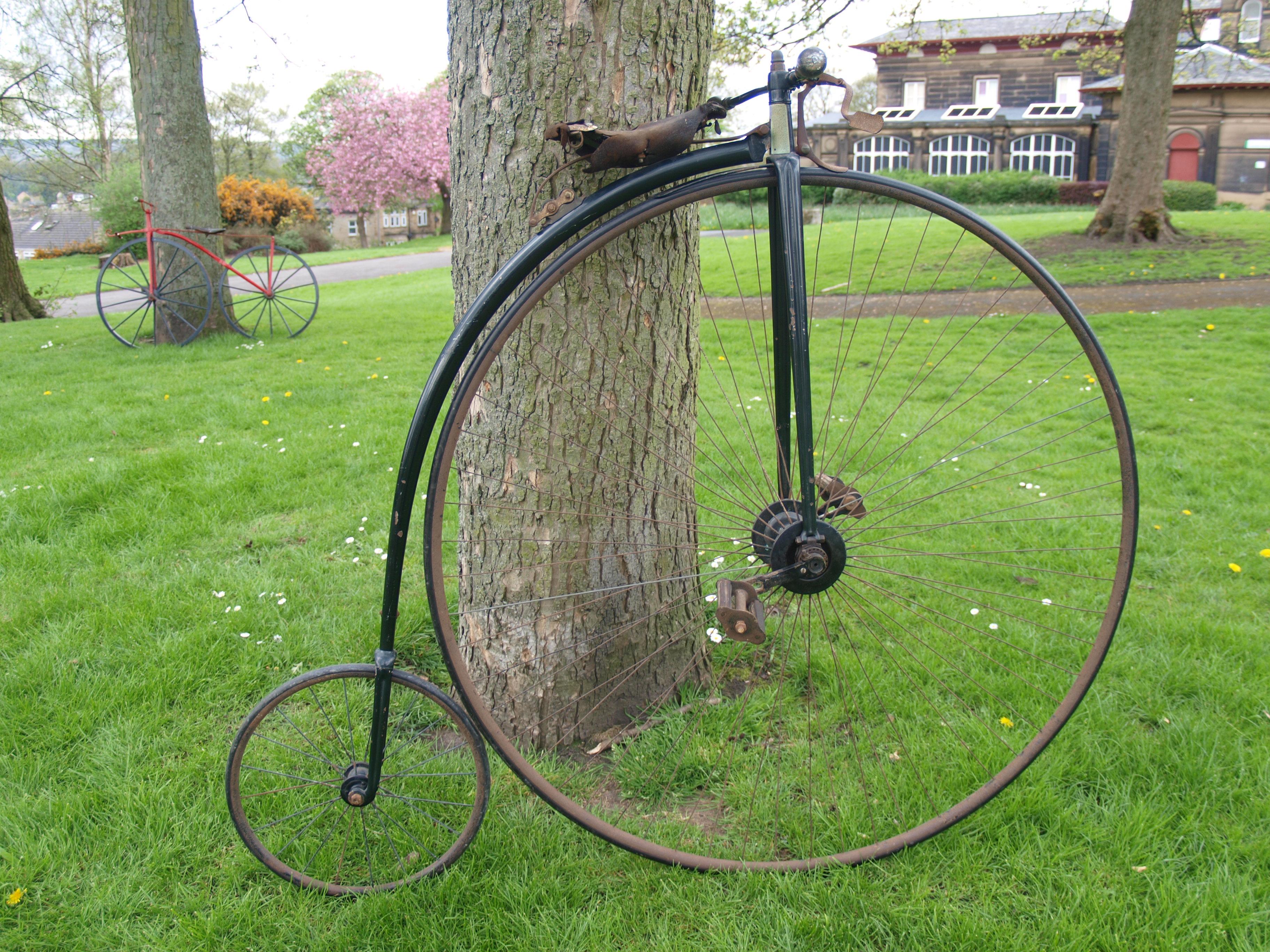 Visitors to Bankfield Museum in Halifax will soon be able to take an exciting journey through a history of cycling in a new exhibition opening on Saturday 7 June.
'A Century of Cycling' will celebrate Stage 2 of the Tour de France coming to Calderdale on Sunday 6 July. The exhibition will feature penny farthings and boneshakers from the 19th Century alongside bikes from every decade throughout the 20th Century and contemporary carbon fibre racing bikes used in the Tour de France.
Hundreds of lycra cycling tops will decorate the museum to create a cascade of colour. Edwardian tweeds, skirts and hats from the Calderdale Costume Collections contrast with the latest in urban, mountain and performance cycle wear by Victor and Liberty of Hebden Bridge.
There will be a display about Paralympic hand cyclist, Karen Darke from Mytholmroyd, who won a silver medal in the London 2012 Games; cycling gear from Mark Cavendish and the bike ridden by Joaquim Rodríguez of Spain who finished third in the 2013 Tour de France.
A selection of paintings, prints and photographs of the route though Calderdale from the Museum Collections are displayed with contemporary artworks and jewellery by local artists Michelle Campbell, Kate Lycett, Martin Cowton and Abundant Glass.
In addition to these fantastic displays, museum visitors are also invited to ride a mile on one of our exercise bikes with film footage from the Calderdale route of the Tour de France. Children can take part in our drawing competition to win Inner Cyclist t-shirts, have a go at our museum trails and even decorate a yellow jersey for display in our bike zone, plus much, much more.
Calderdale Council's Cabinet Member for Communities, Cllr Steve Sweeney, said:
"This exhibition will give a fascinating insight into the history of cycling, and feature a range of interesting cycling memorabilia, as well as fun activities for children and adults alike.
"As excitement builds for the Tour, we will naturally see a renewed interest in all things cycling. This exhibition will allow the opportunity to see just how far bike technology has come in a relatively short time."
'A Century of Cycling' runs at Bankfield Museum from Saturday 7 June at 2pm, until Saturday 9 August, with free admission.
Bankfield Museum opens 10am-4pm Tuesday to Saturday. For more information visit museums.calderdale.gov.uk or contact Jeffrey Andrews on 01422 352334.