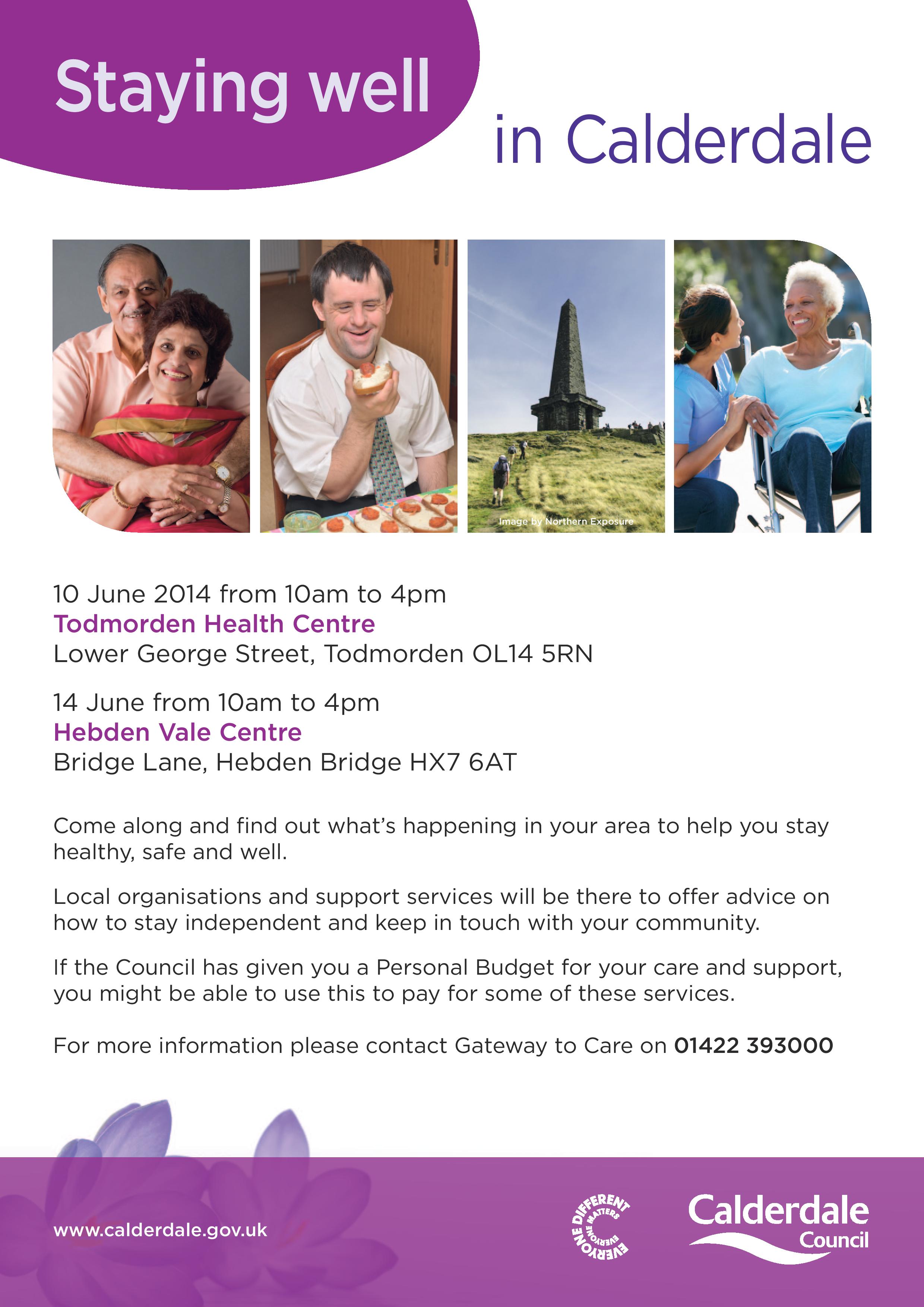 Staying healthy, safe and well is important to all of us, and now residents around Todmorden and Hebden Bridge have the opportunity to find out what's happening to promote health and wellbeing in their area.
The 'Staying well in Calderdale' events, organised by Calderdale Council, will provide information about services and providers, specifically for people in the Upper Valley of Calderdale.
The events will be held on Tuesday 10 June, from 10am until 4pm at Todmorden Health Centre, and on Saturday 14 June, from 10am until 4pm at the Hebden Vale Centre, in Hebden Bridge.
You can drop in to either event at any time, to find out about local services in the area.
There will be a number of stalls at each event, manned by various local organisations and service providers. This will allow attendees and stall holders to get together and share ideas about how to combat loneliness, promote independence and create opportunities for people in the Upper Valley.
It also provides the chance for the local community to become more familiar with these services and providers, allowing them to make informed decisions about the support they can receive in the community and in their own homes.
Calderdale Council's Cabinet Member for Adults Health and Social Care, Cllr Bob Metcalfe, said:
"Addressing the issues of our ageing population and the problems associated with loneliness is everyone's business. Isolated people need our support to be full and active participants in their community, and events like these help to promote independence as well as providing the opportunity to meet useful contacts."
The events are also raising funds for 'Community Foundation for Calderdale', which is essentially a local charity, helping other local charities by raising and distributing funds locally. Complimentary refreshments are also available.
For more information please contact Gateway to Care on 01422 393000.