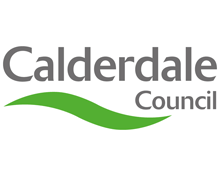 The Trustees of the Centre at Threeways have worked hard over several years to manage and deliver services to the community from the Threeways site in Ovenden, Halifax.
Unfortunately the site's various buildings are ageing and deteriorating and Calderdale Council has had no option but to bring the lease with the Centre at Threeways to an end, due to serious site safety issues which it needs to assess urgently. The lease began in 2013 when the Council handed over the management of the site to Threeways via a community asset transfer.
The Council has now taken over direct management of the whole site to ensure it is safe for everyone to use.
The Council is committed to ensuring that the centre's tenants – including social enterprises, small businesses, a church and a GP surgery – can, wherever possible, continue to operate on the site.
However, the health and safety of everyone using the centre is paramount, so it may be necessary to make some changes to respond to risks which the Council becomes aware of, having taken over control of the site.
Mark Thompson, Calderdale Council's Director of Regeneration and Strategy, said:
"We are working hard to secure a sustainable future for the site and we are providing support to tenants and their employees, as we appreciate that this is a difficult time.

"As one of the largest transfers of a Council building to a community organisation in England, the Centre at Threeways was a very ambitious project from the outset, and one which the Council has always tried to support.

"The Threeways Management Board has shown passion and determination to provide a range of community facilities, and the Council provided significant funding and other support, including health and safety advice and works, to the Board to help the project succeed.

"However, the Board's unsustainable financial situation and struggle to address statutory health and safety requirements have given us no option but to act and take back control of the site."
The Sports Centre on site has been run directly by Threeways rather than by tenants. The Council has had to close the Sports Centre at this point while it checks the safety of the building and the equipment. During March, members of the Threeways Sports Centre can use Calderdale Council's sports and fitness facilities upon presentation of their membership card and subject to terms and conditions. The Council will also help members to find alternative facilities where possible, whilst the longer-term future of the Sports Centre is considered.
Council teams have had an initial meeting with all of the Centre at Threeways tenants to answer their questions, and will continue to work with them through a specially formed group, as the Council develops a sustainable future for the site.