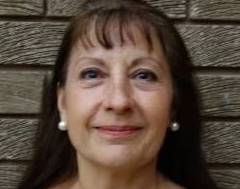 Proposed changes to Calderdale Royal Hospital and Huddersfield Royal Infirmary and community health services by local Clinical Commissioning Groups have been well publicised and the NHS consultation ends on Friday June 24th. 
As well as the NHS consultation, Calderdale and Kirklees Councils have set up a Joint Scrutiny Committee to examine the proposals in detail. 
The Joint Scrutiny Committee met five times this year between March and June to question in detail the CCGs, hospital managers, GPs and council managers. 
They now want to hear from the public and have arranged two "drop-in" sessions so that people can discuss the proposals and share their views with councillors. 
Councillor Liz Smaje from Kirklees Council, Joint Chair of the Committee, said:
"We always have representation from the public at our meetings and have received some interesting and helpful comments. 

"However, we know that some people have not been able to get to our formal meetings or perhaps are a bit nervous about talking in a public setting.  So the drop-in sessions are an opportunity to have a quiet one-to-one discussion about the proposed changes to the hospitals with one of the councillors who sits on the Joint Committee." 
Councillor Marilyn Greenwood, lead member for Calderdale Council, added:
"Public views are very important to us and will certainly help us form clear recommendations to the NHS about the shape of hospital services in the future." 
The first drop-in session will be on Thursday 7 July from 4pm until 7pm in Huddersfield Town Hall and people are invited to attend for a discussion with one of the councillors. 
The second session will follow similar lines and will be at Halifax Town Hall on Tuesday 12 July from 4pm until 7pm. 
Councillor Smaje added:
"We know that not everyone will be able to make these times, so we welcome views via email at scrutiny@calderdale.gov.uk or at scrutiny.governance@kirklees.gov.uk. We need to finish our work by the end of August, so it would be really helpful to have any views by the end of July."