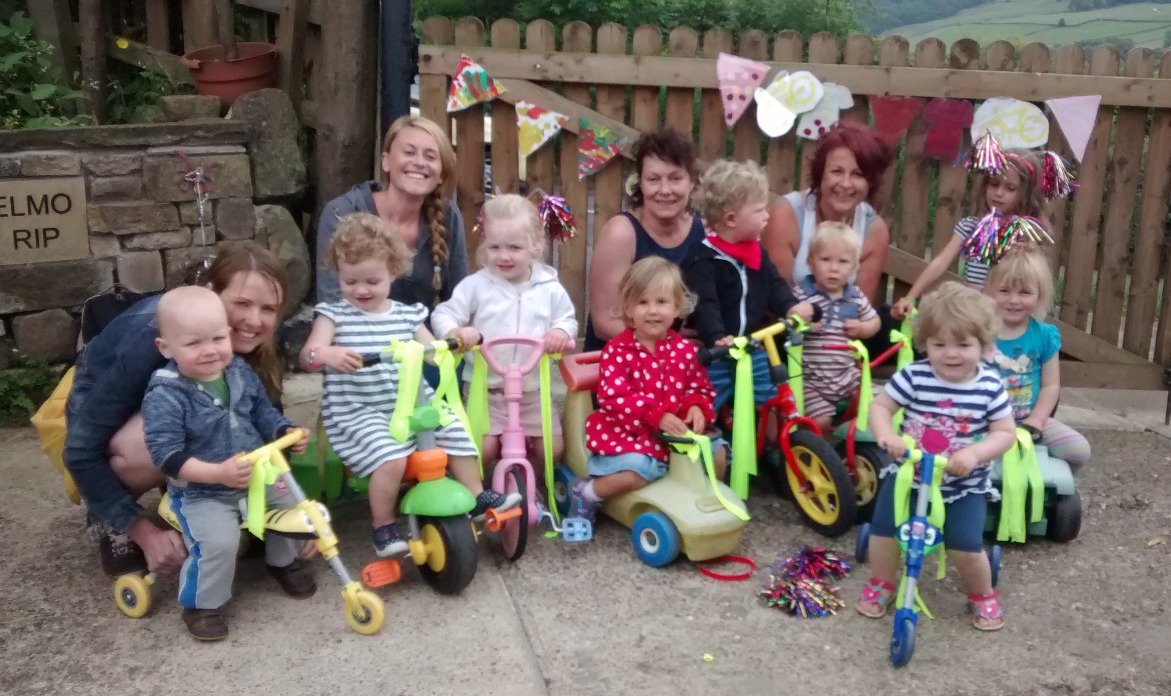 Childminders and excited children in Hebden Bridge are set to welcome the Tour de France by having their very own cycle race!
On Thursday 3 July 2014 from 9.45am until 10.45am, the Upper Valley Childminders Group will meet in Calder Holmes Park with bicycles, scooters and anything else with wheels to take part in cycling fun.
The bike track at Calder Homes Park will be used to allow young cyclists to take part in the fun. Parents and carers have been asked to dress their children in yellow, green or spots to show their support for the Tour de France.
Following the fun packed race, all children and their childminders will enjoy a picnic in the park, a chance to meet likeminded childminders and for their children to meet other children.
Vicky Conley from the Upper Valley Childminders Group said:
"This is an ideal opportunity to help the children learn about sporting events. Cycling supports healthy lifestyles and this is a brilliant time for childminders to talk to their children about cycling and the benefits it can bring."
Calderdale Councils Cabinet Member for Children and Young People's Services, Cllr Megan Swift said:
"This is a fantastic event ahead of the Tour de France coming to Calderdale. It's really pleasing to see childminders and their children taking part with their own cycle race. I'd encourage as many childminders and their children to take part."
If you're a childminder in Calderdale you are invited to come along and join in the fun. Bring your children, a wheeled item and a picnic.
For more information about this exciting event contact Gill Holden on 01422 394193 or email gill.holden@calderdale.gov.uk. To find out how the Council supports childminders in Calderdale, visit www.calderdale.gov.uk and search 'childminding support.'