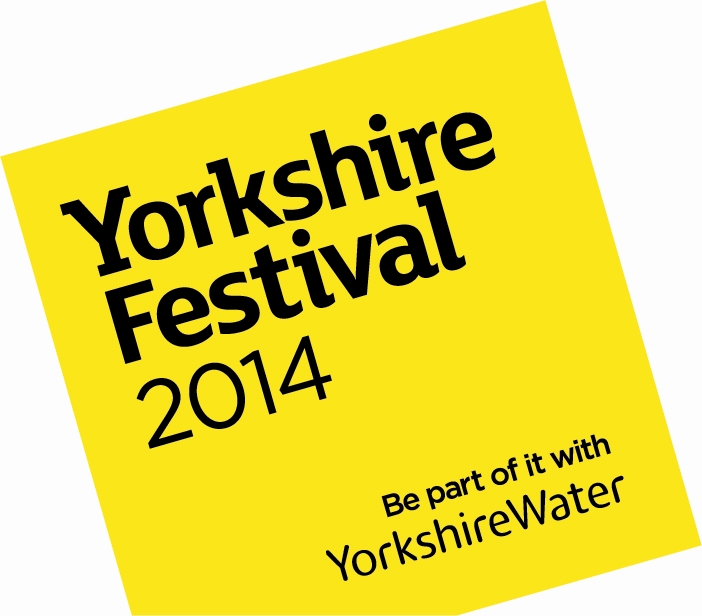 It's now less than 2 weeks until the Grand Depart of the Tour de France, and the culmination of 100 days of art and culture, as Yorkshire Festival 2014 draws to a close.
There's already been a fantastic array of events in Calderdale, but don't worry if you haven't yet managed to 'be part of it', there's still plenty of chance to get involved and celebrate the very best of Yorkshire creativity.
There are still some ambitious Yorkshire Festival 2014 projects happening across Calderdale. Several of the remaining events feature as part of Halifax Festival and Hebden Bridge Arts Festival both of which start on Friday 27 June; the two festivals feature exciting programmes of theatre, dance, comedy, music, art and much more, at venues all across Halifax and Hebden Bridge.
One of the exciting Yorkshire Festival events still to come is Bicycle with Barefoot, part Hebden Bridge Arts Festival, 2pm on Saturday 28 June at Hebden Bridge Town Hall, and at 1pm on Sunday 29 June at Dean Clough Viaduct Theatre, as part of Halifax Festival.
This innovative project is a piece of unique and inspiring original Asian dance theatre presented by Annapurna Indian Dance, celebrating the historic occasion of Tour de France in Yorkshire. It uses traditional Indian dance set to live music to create a surprise image on a large cotton calico cloth laid beneath the dancers' feet.
If circus tricks are more your thing, why not head down to Hebden Bridge town centre on Sunday 29 June or Halifax Woolshops on Saturday 5 July, for Cart Before Horse, a short outdoor performance by Hebden Bridge-based group Stumbledance Circus. Fantastically talented performers with a trick cycle and a bespoke cart structure will travel through the streets, showcasing skillful movement, comedy and chaos, as they tumble their way towards an unknown finishing line!
There's more outdoor theatre on offer with Bike Story on Sunday 29 June in Calder Holmes Park, Hebden Bridge and on Saturday 5 July at Manor Heath Park, Halifax. This free outdoor theatre show explores our long-term love affair with life on two wheels. Whether you're a pedal powered fanatic, a carbon-neutral commuter or a slow lane dawdler, Bike Story is for you.
Calderdale Council's Cabinet Member for Communities, Cllr Steve Sweeney, said:
"There have been some great events in the run up to the Tour de France, and there are still so many wonderfully diverse events to come.
"The Halifax and Hebden Bridge Arts Festivals both have exciting programmes that are a fantastic finale to the Yorkshire Festival 2014.
"I'm delighted that Calderdale Council had the chance to coordinate support for the Festival that thousands of people have enjoyed."
For more information about Hebden Bridge Arts Festival visit http://hebdenbridgeartsfestival.co.uk/(external link) or Halifax Festival visit www.halifaxfestival.co.uk(external link)
Yorkshire Festival 2014 is the first ever arts festival to precede the Grand Depart in it 111 year history. The festival runs until 6 July and features 47 official events and hundreds of fringe events taking place across the region. Visit www.yorkshirefestival.co.uk(external link) , Yorkshire Festival on Facebook or follow Yorkshire Festival 2014 on Twitter – YFest2014