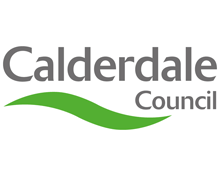 Concerned residents who have been advised they are paying too much Council Tax, are being reminded that they can find out whether or not their homes are in the wrong band for free. 
Calderdale Council has received a number of calls from people who have been contacted by companies, claiming that their Council Tax bands might be wrong and they could be owed money. The firms tell people it can check their band, and tries to set up an appointment in their home. Once there, they start charging a fee. 
Calderdale Council's Cabinet Member for Communities, Cllr Steve Sweeney, said: 
"We want to make it clear that firms of this kind are not working on behalf of the Council, and we're urging residents, especially elderly people who seem to be the main target, not to give out any details if they are contacted about their Council Tax band. 
"The firm is charging for a service that can actually be provided for free. If people think they might be in the wrong Council Tax band, and therefore paying the wrong amount of Council Tax, they should contact the Valuation Office Agency (VOA), which is responsible for keeping Council Tax bands up to date in England and Wales. The VOA checks banding for free. It's not possible for anyone other than the VOA to make guarantees on the outcomes of appeals about Council Tax bands." 
All residents can check which Council Tax band their houses are in quickly and easily, and for free, by visiting www.voa.gov.uk(external link), or by phoning 03000 501 501.