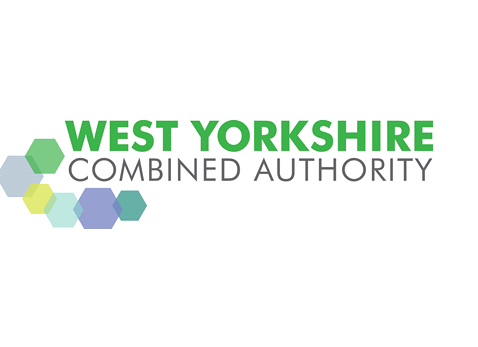 Almost £7m of investment in local schemes was backed by this week's meeting of the West Yorkshire Combined Authority's Investment Committee.
These West Yorkshire Plus Transport Fund and Growth Deal projects will progress roads, rail facilities and infrastructure development across West Yorkshire and the City Region.
Schemes supported by the Committee include over £5.5m of improvements for Wakefield city centre's Kirkgate. This project will improve local connections and support economic growth, reduce local carbon emissions and enhance the quality of life for people living and working locally, as well as visitors to the city.
Fifty-three additional park and ride spaces are planned for South Elmsall rail station South Elmsall, bringing the total to 111. The £670k scheme, backed by today's Investment Committee meeting will also see CCTV, new lighting and the installation that would make electric vehicle charging possible in the future.
The Committee also supported a £138k project to carry out pre-feasibility work investigating the potential use of land adjacent to over 40 local stations for additional park and ride spaces. Further plans to create additional parking at Fitzwilliam, Hebden Bridge, Mirfield, Mytholmroyd, Normanton, Shipley, Silsden and Steeton stations will be considered by the Investment Committee last this year.
Improvements to a number of junctions along the busiest, south west stretch of the A6110 Leeds Outer Ring Road will help reduce the daily congestion on the section. This would mean significant changes at the Ring Road's A58 and A62 junctions. The Committee supported £286k for the scheme which also includes proposals for pedestrian and cycle facilities including a include 4.5km of cycleway linking to the nearby CityConnect Cycle Superhighway.
Another scheme designed to relieve regular congestion, which was supported by today's meeting, is the A629 Halifax to Huddersfield Corridor Improvement, a £120.6m project that will improve journey times through junction improvement and the reallocation of road space at key congestion hot spots. The scheme will mean major improvements to Halifax town centre's pedestrian environment, public transport network and infrastructure as well as unlocking key local growth sites.
Cllr Susan Hinchcliffe, Chair of the West Yorkshire Combined Authority's Investment Committee and Leader of Bradford Council said:
"The schemes which the Investment Committee supported are planned for a wide range of locations across West Yorkshire.  However all are designed to support inclusive growth and unlock latent economic potential.

"Much of this investment is about supporting the development of a more modern, integrated transport network in West Yorkshire.

"Everyone is agreed getting transport right in the region is vital to the delivery of our Strategic Economic Plan to create 36,000 extra jobs and to generate £3.7 billion of additional economic output."
Roger Marsh OBE, Deputy Chair of West Yorkshire Combined Authority's Investment Committee and Chair of the LEP said:
"The range of schemes, put forward for progression at this week's meeting once again demonstrates how our £1bn-plus programme of transport and other infrastructure investment will have a positive physical and economic impact right across the City Region.

"While we have made great progress from a standing start, we also need to keep pressing the case for further government and commercial investment to ensure Leeds City Region is a place where people can have great career opportunities and an outstanding quality of life."